Cosentino
Wednesday 27th November 2019
On the Houzz wesbite, Cosentino has posted '10 Kitchen Trends Sizzling Into 2020'*. It says "Be a step ahead in the style game with these game-changing kitchen trends from those in the know."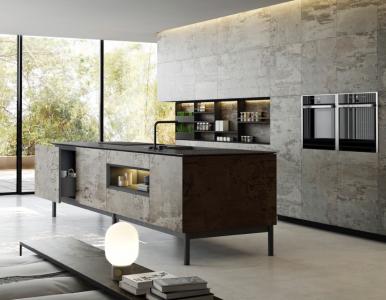 Dekton Slim in the popular Trilium design on the cabinet doors
. This is one of 10 new Dekton Slim designs. 
John Whelan, the chef who owns and runs The Devil's Menu boutique cookery school in Kilkenny, Ireland, has chosen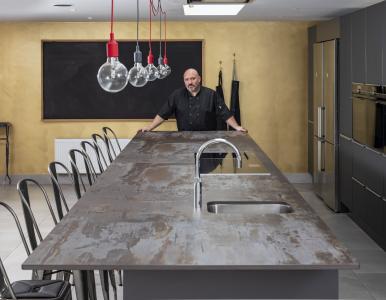 Chef John Whelan with his Dekton Trilium island, the centrepiece of The Devil's Menu.
In case the Spanish food was not hot enough, there was even fire eating at the grand opening of Cosentino's newest Centre in Newmarket, East Anglia, on Friday 26 April.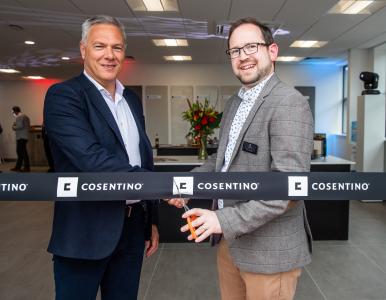 Paul Gidley (left), the Cosentino UK Area Director, and Ross Stewart, the General Manager for the new Newmarket Centre, officially opening the latest Cosentino Centre.
Saturday 22nd September 2018
Each year, Cosentino celebrates the Elite among its studios in the UK and Ireland.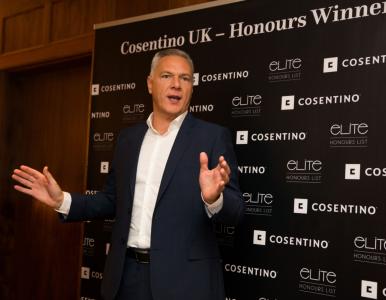 Cosentino's UK Area Director, Paul Gidley, at the Elite Honours event in Raymond Blanc's exclusive two Michelin star restaurant and hotel, Le Manoir aux Quat'Saisons
Thursday 16th August 2018
Cosentino's Dekton has been chosen as the exterior cladding for the renovation of the celebrated Cap Ferrat building in Rio de Janiero.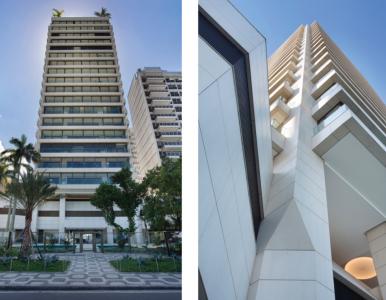 The celebrated coastal Cap Ferrat building in Rio de Janiero with its new cladding of Dekton Danae.
Friday 10th November 2017
Tennis superstar Rafael Nadal joined Dekton and Silestone company Cosentino in London last night (9 November).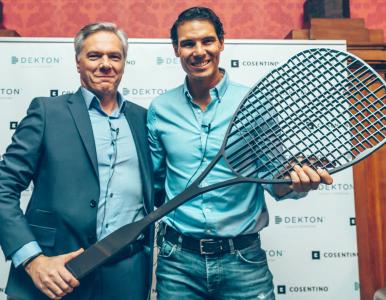 Paul Gidley (left), the new Cosentino Area Director for the UK, with Tennis superstar Rafael Nadal in London last night.
After almost 11 years at the helm of Cosentino UK and Ireland, Regional Director Christophe Gontier is moving to Australia.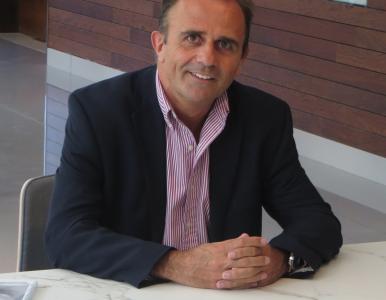 Christophe Gontier is leaving Cosentino UK and Ireland and moving to Australia.
Sunday 10th September 2017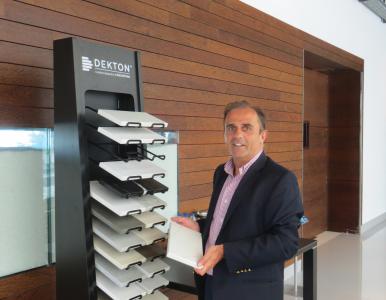 Christophe Gontier, the Managing Director of Cosentino UK, says there is a lot of growth yet for Cosentino in the UK.
Tuesday 27th September 2016
Cosentino, the Spanish stone company behind Silestone Quartz, Dekton ultracompact surfaces and Sensa sealed natural granite worksurfaces, has opened its fifth Cosentino City centre for architects a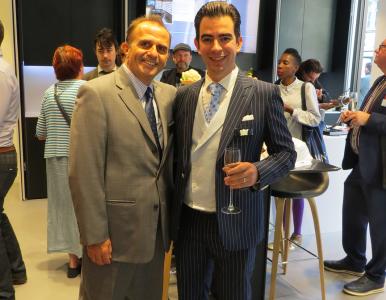 Christophe Gontier (left) the Managing Director of Cosentino in the UK, with Diego Florio, the Manager of the latest Cosentino City centre in Clerkenwell, London, which opened on Thursday 22 September.
Cosentino unveiled a new polished finish to a new range of its advanced engineered Dekton sintered stone at KBB in Birmingham in March.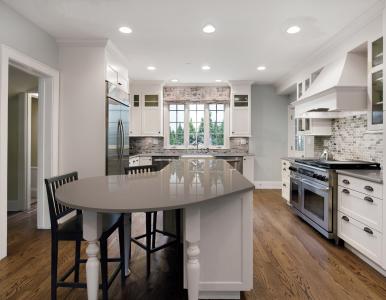 The new XGloss Dekton from Cosentino launched at KBB in March.
Pages