CRL Stone
CRL Stone has published a 132-page catalogue of the tools and consumables it sells to stone processors.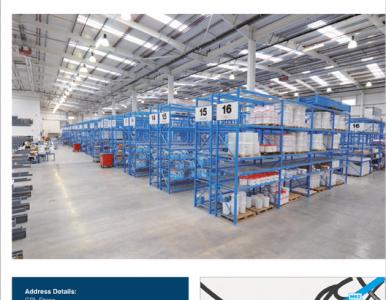 CRL Stone has published a 132-page tools and consumables catalogue and will have an area of its stand at the Natural Stone Show / Hard Surfaces in London dedicated to the range.
The trend for raw, industrial-inspired looks can be introduced into any interior design with CRL Stone's latest Ceralsio finish - Ferro Vecchio.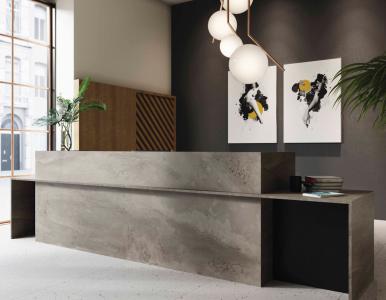 New from CRL Stone in Ceralsio is Ferro Vecchio.
Friday 30th November 2018
Topping off another successful year, CRL Stone was the proud recipient of the Best Surface accolade at the EK&B Business Awards presented in the Porter Tun room at The Brewery in the City of Lo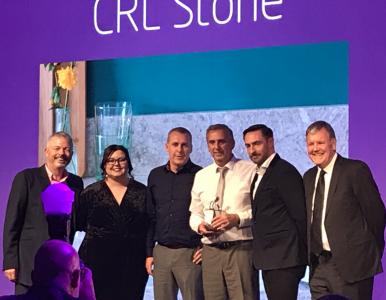 CRL Stone Sales Director Dave Beckett collecting the Best Surface Award for the Renaissance Collection from CRL Quartz at the EK&B Business Awards. In the picture are (left to right): Darren Summerfield (EK&B Business publisher); Leigh-Anne Roberts (EK&B Business Editor); David Inwood (Sales Manager, CR Laurence Of Europe Ltd); David Beckett (Sales Director, CR Laurence); Steve Tough (Commercial Sales Director, Masterclass Kitchens, sponsors of the Award); sports commentator Clive Tyldesley, who was the guest host.
Sunday 18th November 2018
CRL Stone, which sells its own brand ranges of CRL Quartz and Ceralsio porcelain, has appointed Pat Joseph as Specification Manager.
Pat Joseph, who has been appointed as Specification Manager of CRL Stone.
Thursday 24th August 2017
CRL Stone, with its own brands of Ceralsio ceramic and CRL Quartz worktops, is offering consumers advice on how to select the right worktop for their kitchen on its website.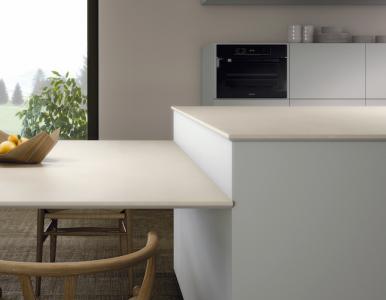 CRL Stone offers home-owners five tips for choosing the right kitchen surfaces for their homes.
The Ceralsio porcelain surfaces introduce by CRL Stone have now been joined by matching tiles.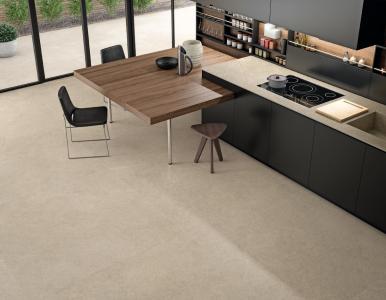 Now there's Ceralsio tiles to match the Ceralsio porcelain surfaces from CRL Stone.
Anyone old enough to have been watching TV in the 1980s might remember a commercial from Persil washing powder promising to make your white laundry 'whiter than white'.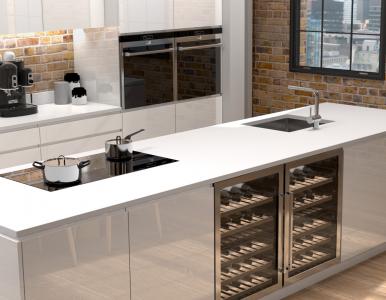 CRL Stone says it has the whitest quartz surfaces available.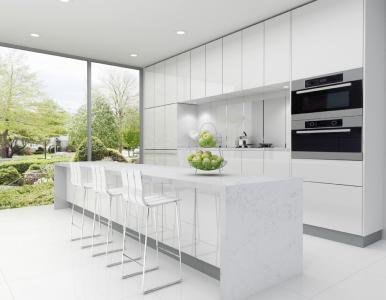 New collections from CRL Stone are on stand AA1 at the Natural Stone Show in ExCeL London 25-27 April.
When CR Laurence was told last year by Caesarstone that Caesarstone was taking over the stocking, sales and marketing of its products through its own subsidiary in the UK, CR Laurence responded by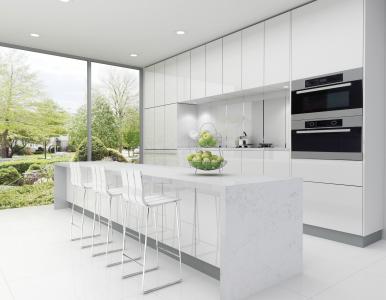 This is Verona, one of six whites in the CRL Quartz range.