Natural Stone Industry Training Group
Tuesday 6th November 2018
Training opportunities might become an increasingly important tool in the recruitment armoury of companies if the jobs market continues to tighten.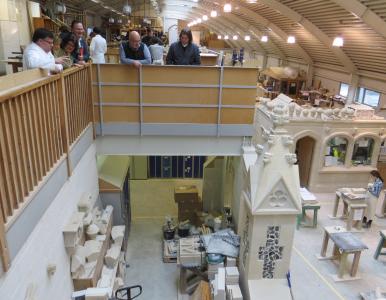 Nigel Gilkinson (left), who runs the stonemasonry courses at the Building Crafts College in Stratford, London, shows some of those who attended the NSITG annual meeting around the College workshops.
Friday 2nd September 2016
The government has been accused of making up its proposals for changing apprenticeships to new Trailblazers as it goes along, but the latest developments in the stone industry are bizarre.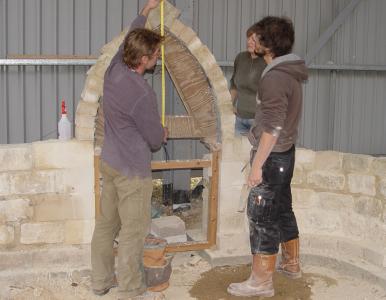 The strange case of the missing apprenticeships.