Pisani Wholesale
Pisani left London following the closure of its Feltham headquarters in 2017 but the name lives on.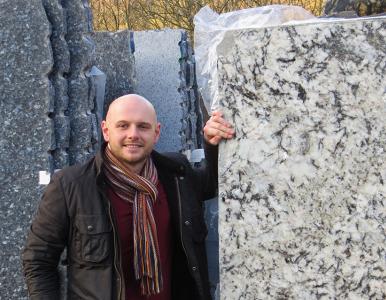 Matt English, who manages Pisani Wholesale near Matlock in Derbyshire: "It's not all roses. I don't think it is for any wholesaler out there. But we're happy with the position we have."
Wednesday 8th August 2018
For 80 years the Pisani name has been synonymous with stone in the UK. And it still is.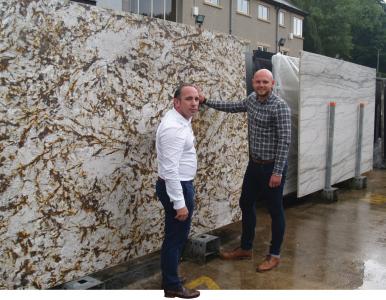 Director Sebastian Harris (left) inspects some of the latest arrivals at Pisani Wholesale in Matlock with General Manager Matt English, who says he is taking the business forward by giving customers the level of service and support they need and deserve.