SPAB
Kristian Foster, architect, Aoife Murphy, structural engineer, and Lilian Main, architect, are this year's SPAB Leatherby Scholars.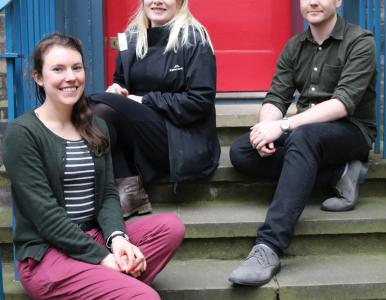 SPAB's scholars on the conservation trail this year are (left to right) Lilian Main, Aoife Murphy and Kristian Foster.
SPAB (Society for the Protection of Ancient Buildings) has started a campaign, called History at your Feet, to protect the floors of heritage buildings.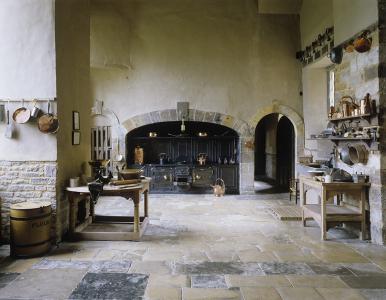 This is one of SPAB's Top 20 floors. It is an Elizabethan flagstone floor in the kitchen at Canons Ashby. SPAB is running a campaign to increase the recognition of the importance of floors as part of the historic fabric of a building to prevent them being lost.

Photo: National Trust Images – Andreas von Einsiedel