Stamford Stone
Monday 11th February 2019
Stamford Stone quarried the Clipsham limestone that was worked by Meister Masonry for specialist contractor Szerelmey in this major refurbishment of a landmark Cambridge hotel.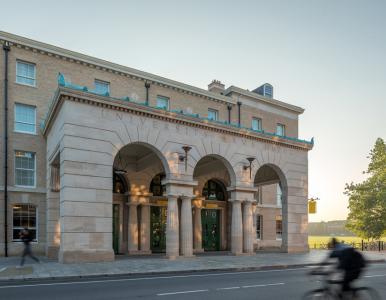 The new Clipsham limestone Porte Cochère at the University Arms in Cambridge.
Stamford Stone, which produces Clipsham limestone from Medwells Quarry in Rutland, has taken over neighbouring producer Clipsham Quarry Company.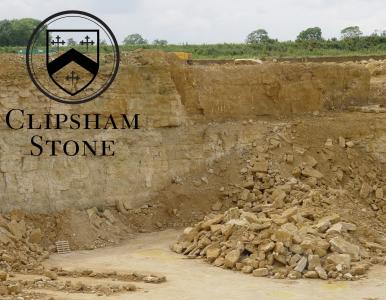 Stamford Stone has bought Clipsham Quarry Company, making it the exclusive supplier of Clipsham stone.
A 6m high, £1million Portland limestone and bronze memorial to the British soldiers and civilians who died in the conflicts in Iraq and Afghanistan was unveiled by The Queen in Horseguard's Parade,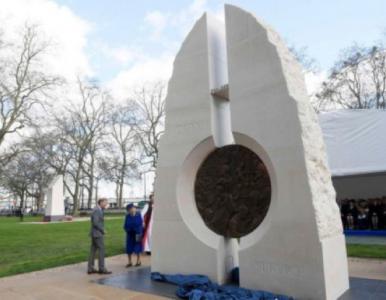 The new memorial unveiled by The Queen yesterday (9 March) in Horseguards Parade to those who died in the Iraq and Afghanistan wars.
Tuesday 15th November 2016
Stamford Stone in Rutland has invested a lot in new machinery in order to be able to give customers stone just how they want it.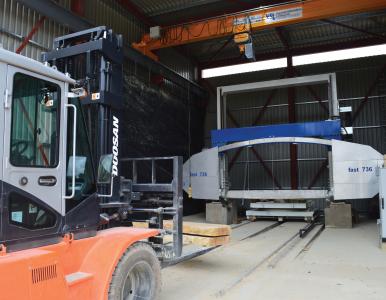 The new Benetti Fast lives up to its name. It is cutting scants for masonry companies that struggle to handle 6-10-tonne blocks of stone and would rather buy slabs. They can be sawn to whatever thickness a customer requires.