stone federation great britain
Sunday 15th September 2019
The Stone Heritage Group is one of the sector focus groups of Stone Federation Great Britain.
It is useful sometimes to take time out to think about what you are doing and why you are doing it, as well as to hear the latest thoughts on a subject.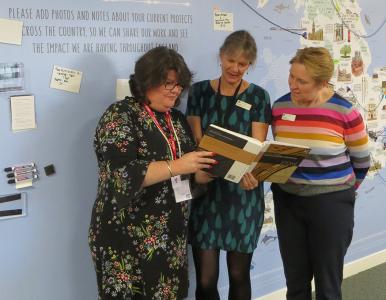 Left to right are Claire Wallbridge, Alison Henry and Clara Willett. They are looking at Practical Building Conservation: Stone, one of the 10 books in the Practical Building Conservation series from Historic England.