Welsh Slate
Saturday 28th September 2019
Natural slate walling and decorative aggregates from Welsh Slate are bringing a soothing calm to the new headquarters of an international crime agency.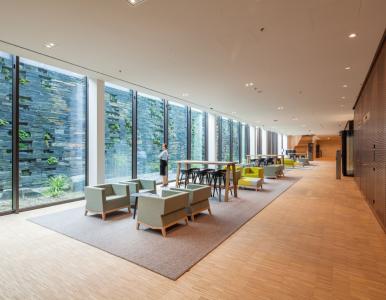 The Welsh Slate feature waterfall at the new €105million offices of Eurojust.
Thursday 17th January 2019
Welsh slate has joined the international list of stones designated as a Global Heritage Stone Resource (GHSR). Portland limestone was the first on the list in 2017.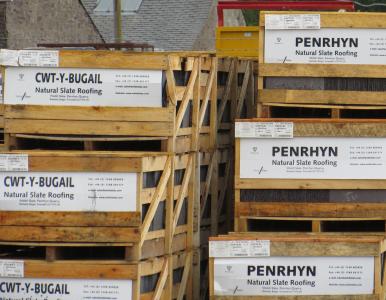 Welsh slate has been designated as a Global Heritage Stone Resource.
Welsh Slate, based in north Wales and working the quarries at Penrhyn and Cwt-Y-Bugail, has appointed a new managing director.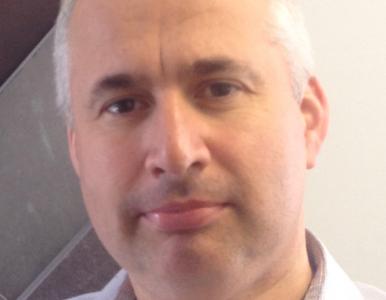 Mark Hodgkinson has taken over from Chris Allwood as Managing Director of Welsh Slate.
Wednesday 9th August 2017
Welsh Slate has teamed up with its local secondary school to pioneer a Business Class programme.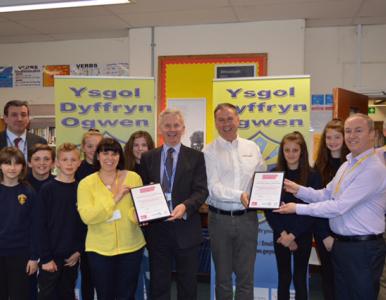 Welsh Slate teaches business sense to local school children. The photo shows year seven pupils with (left to right) Dylan Davies, deputy headteacher; Rhian Lloyd-Thomas, area manager, Careers Wales; Alun Llwyd, headteacher; Chris Allwood, Welsh Slate MD; John Edwards, business engagement adviser, Careers Wales; Dr Dafydd Roberts, Governor.
A former music warehouse that had to be moved out of the way of a new link road in Lincoln and rebuilt brick by brick, now sports a new roof from Welsh Slate, part of the Lagan Group.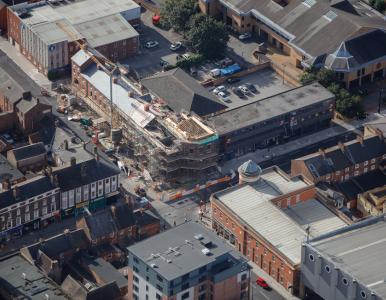 Rose House gets its new Cwt-y-Bugail slate roof from Welsh Slate after its 6m move.
Welsh Slate, which launched the rebranding of its architectural slate offering at the Natural Stone Show in London, is now offering architects visits to its factory at Penrhyn Quarry in north Wales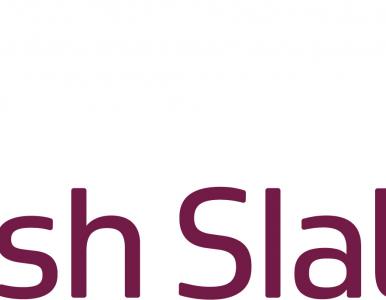 New branding for the full range of Welsh Slate architectural products is being introduced at the Natural Stone Show in ExCel London, April 25-27.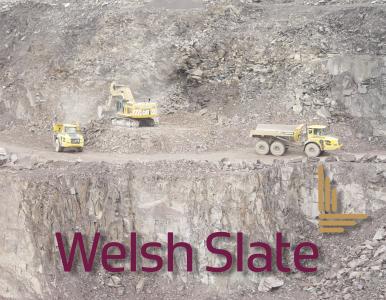 New branding for Welsh Slate architectural products will be launched at the Natural Stone Show in London.