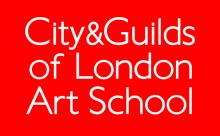 City & Guilds of London Art School is a small-scale Higher Education provider and charity, well respected for its specialist undergraduate and postgraduate courses in Fine Art, Historic Carving and Conservation and its intensive Foundation Diploma in Art & Design.
In 2018 our longstanding Historic Carving Diploma courses were recognised for their excellent quality and standards and validated as BA(Hons) and MA. We are deeply impressed by the commitment and work produced by our students and graduates and proud to have the only courses in carving at this level in the UK. The Historic Carving Department has seen other major developments in recent years thanks to the support of a range of benefactors. Alongside an impressive portfolio of bursary support and prizes, funding has enabled us to substantially extend and refurbish the studios and workshops. Meanwhile collaborations have seen work, designed and carved by our students, permanently sited at major locations such as Southwark Cathedral and St George's Chapel, Windsor Castle.
Following the retirement of Master Carver Tim Crawley, the Art School is seeking to appoint a new Head of Department to work with the exceptional team of specialist practitioners who teach on the carving courses. We are looking for an established expert in the field who can fully embrace the Art School's ethos and mission, a practitioner who can celebrate the department's considerable achievements, understand recent developments and identify relevant opportunities to ensure that the department can continue to thrive.
Application Details: www.cityandguildsartschool.ac.uk/job-vacancy-head-of-historic-carving-department/
Deadline: Sunday 28th June at 11:59pm
Interview planned for the week of: w/c Monday 6th July (TBC)