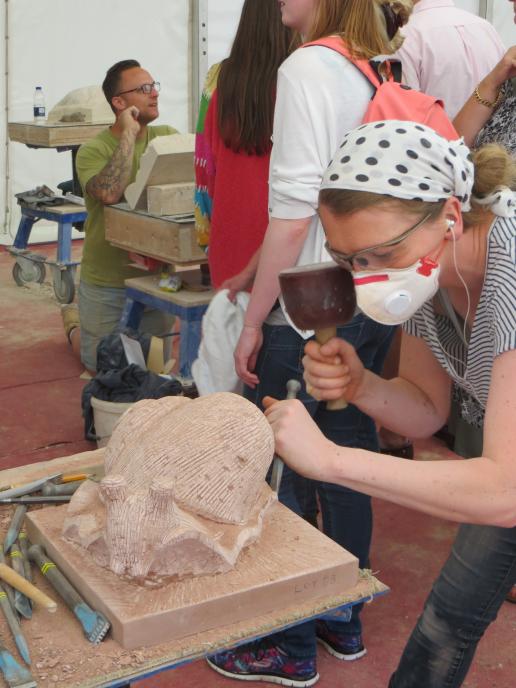 There's a stone carving festival at York Minster in August this year.
York Minster is hosting a stone carving festival 17 to 19 August this year. If you want to participate, click here to register. There are 80 bankers available and you have to pay £50 to reserve one of them. If you don't turn up, you forfeit the £50. They will be allocated on a first-come-first-served basis and you have until 31 March to register. 
If you want to communicate, email John David, York Minster's Master Mason.
Masons, carvers, sculptors and stonework apprentices from across the UK and Europe are invited to take part in this celebration of the craft of stone carving.
The theme for the festival will be All creatures great and small. Participants will be able to use Ancaster Hard White limestone and Magnesian limestone, which will be prepared as blocks measuring 200 x 200 x 300mm.
The finished carvings will be auctioned on the Sunday afternoon and a prize will be presented to what is judged to be the best piece - and the judges will be those taking part.
Toilets, showers and basic accommodation, including bed space (bring your own sleeping bags or covers) will be provided in the Minster School Hall and is included in the £50 registration fee. If you want to stay somewhere else, a list of accommodation in York can be found on the Visit York website. The registration fee also includes a festival T-shirt, a BBQ on the Friday evening (17 August) and food throughout the weekend. Carving starts at 8am on the Saturday (18 August) and should be finished in time for the auction at 3.30pm on Sunday (19 August).