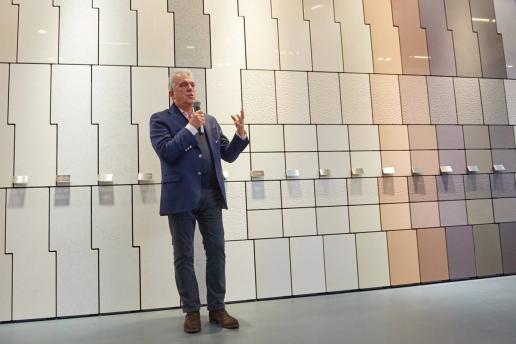 Architect Marco Peva exlains how Lapitec meets the needs of complex architectural design.
Lapitec, the ultradense surface sold in the UK by stone wholesaler The Marble & Granite Centre, introduced Nero Assoluto and Bianco Assoluto to its colour palette at the Cersaie tiles and interiors exhibition in Bologna, Italy, last week (25-29 September).
Celebrated Italian architect Marco Piva introduced the two extremes of Lapitec's darkest black and purest white, which will be available in 12, 20 and 30mm thicknesses in all seven available finishes.
Marco explained how Lapitec perfectly meets the needs of complex architectural design.
Lapitec was also on show at the Marmo+Mac stone exhibition in Verona last week. Stone processors like it because the patterns are an integral part of the material (not printed on) allowing slabs in thicknesses up to 30mm to be fabricated in the same way as stone, adding features such as sunken drainers to worktops without losing the pattern.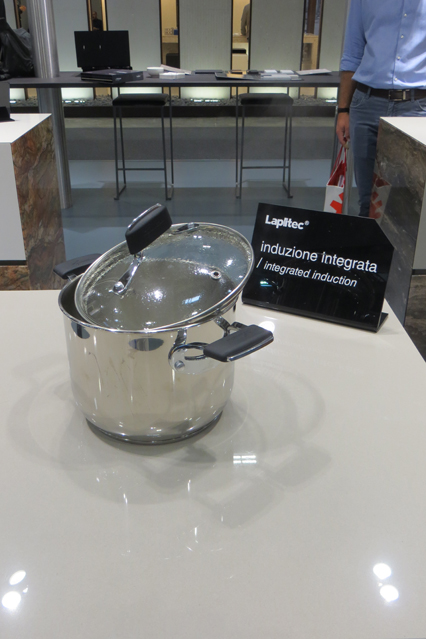 On the stand in Verona, one Lapitec surface had an induction heater underneath it that was heating a saucepan of water through the worktop. Another had a refrigeration unit underneath cooling a bottle of wine.