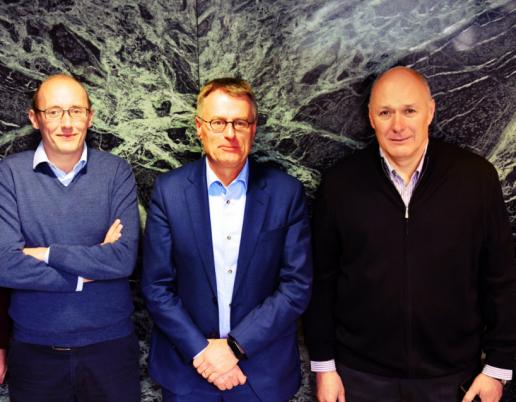 Gilles Van Overberge (left) and Dirk Van Overberghe (right) from Brachot-Hermant with Herwig Callewier of Beltrami following the merger of the two family-owned companies.

Photo courtesy of Lies Paelinck, Polycaro.be

 
Major Belgian stone wholesalers Brachot-Hermant and Beltrami have joined forces, with Brachot-Hermant having bought all the shares of Beltrami. Brachot has a depot in the UK in Erdington, Birmingham, managed by Paul Sambrook and Beltrami has a depot not far away in Halesowen managed by Martin Dolby. There are no plans currently to close either. 
Herwig Callewier, owner of Beltrami, says he sold the shares as part of his succession plan. He has seven children and only one, Bram Callewier, in involved in the business with him, running the associated business of Stoneasy, which imports stone directly from outside Europe for stone companies.
You can read about this major development in stone wholesaling in the December issue of Natural Stone Specialist magazine.