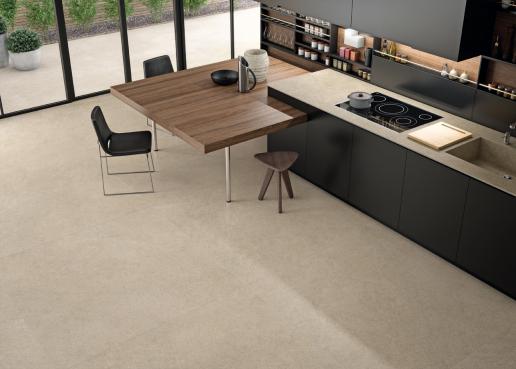 Now there's Ceralsio tiles to match the Ceralsio porcelain surfaces from CRL Stone.
The Ceralsio porcelain surfaces introduce by CRL Stone have now been joined by matching tiles.
Durable, non-porous and resistant to scratch, stains and UV-rays, Ceralsio tiles are ideal for kitchens, bathrooms, cloakrooms, en-suites and even outdoors.
They are hard-wearing, making them ideal for floors with high traffic, such as hotel reception areas and offices.
The tiles are available in two thicknesses – 6mm for wall cladding and 10mm for floor tiling. And they come in a wide choice of sizes from 30cm x 30cm to 150cm x 300cm, meeting the current demand for large format tiles.
Because Ceralsio is non-porous, there is no build-up of bacteria or mould and no extra care or special products are needed to clean it. A mild cleaning product is all that is required to keep the surface looking as good as new.
Available in 25 colours, Ceralsio tiles tap into the latest trends in interior design, offering a natural palette that works in harmony with kitchen and bathroom furniture and fittings.
And you can use the porcelain floor and wall tiles with a countertop or a vanity top made from the same, durable material for continuity throughout the room.

To download a PDF of Ceralsio tile sizes click here.