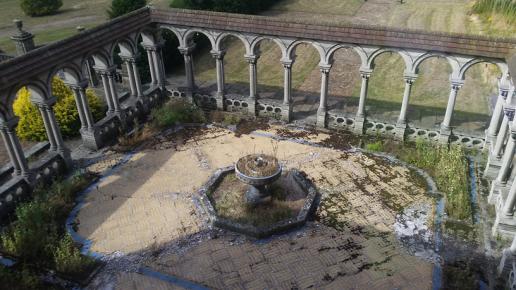 The Italian Terrace Courtyard where Cliveden Conservation is restoring the mosaic.
Cliveden Conservation has been appointed by Interserve, the international support services and construction group, to repair and restore the Italian Terrace courtyard garden's decorative mosaic floor at Stanford Hall near Loughborough. This conservation project is part of the overall works being carried out in the building of a world class clinical rehabilitation centre for the Ministry of Defence within the grounds of the Grade II listed 18th century English country house.
The Italian Terrace is one of the areas being carefully restored to retain the unique setting of Stanford Hall and its open parkland landscape, which will play an important role in supporting patient rehabilitation.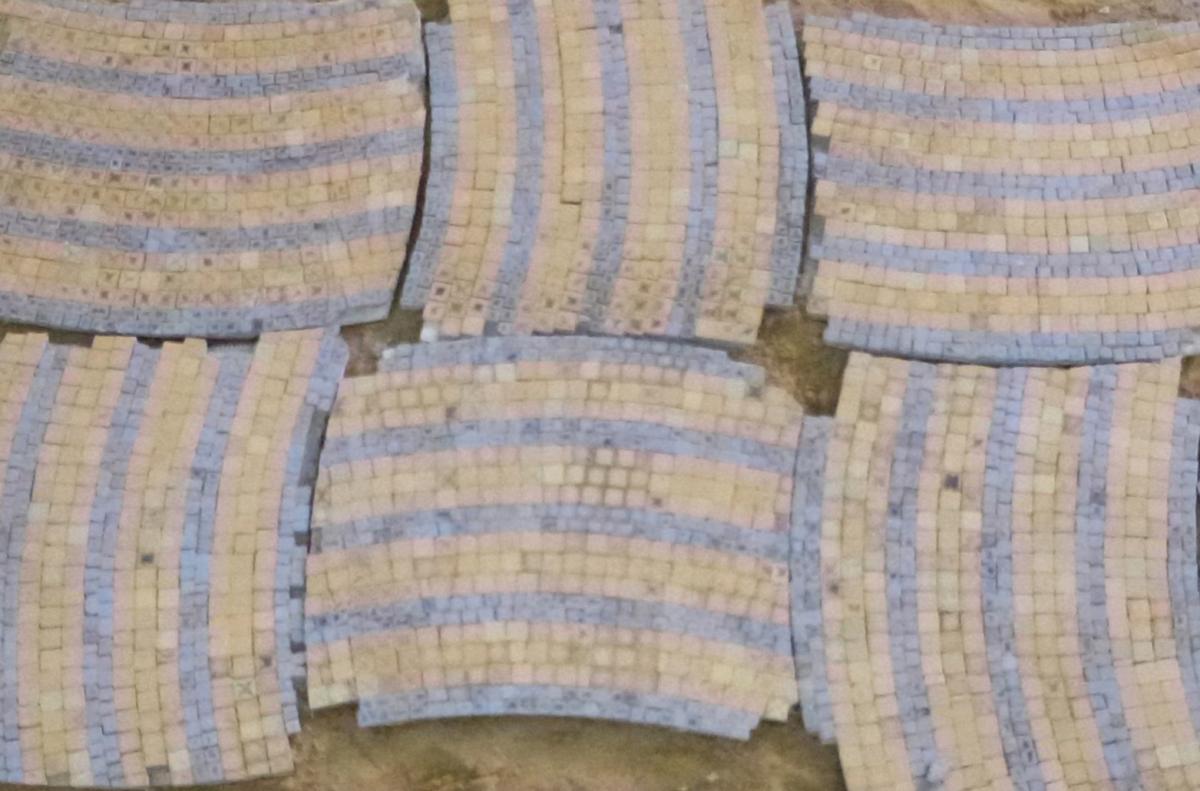 Mark Green, Project Director at Interserve, says: "This project contains unique features which have required specialist knowledge and sensitivity to the historical context. Cliveden Conservation has brought us the expertise needed to restore this area of the Stanford Hall estate to its former glory."
To repair the coloured mosaic floor, which is thought to be from a redecoration by Sir Charles Allom in the 1930s, Cliveden Conservation has painstakingly removed all the surviving pieces to be restored at its Norfolk workshop. From the remains of the mosaic, Cliveden Conservation could identify the geometrical pattern of the whole floor, which comprises blue and ochre rectangles with curved lines united with a white square in each corner. Three types of mortar have been observed presenting the same characteristics, which has enabled the creation of new suitable substrates on which to lay the mosaic.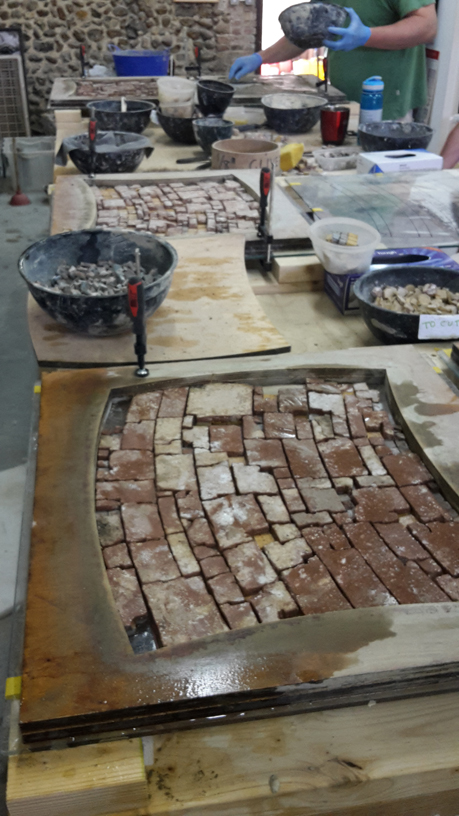 Work is now taking place to clean the existing tesserae and reassemble the rectangular panels of the mosaic. This complex procedure involves drawing a rectangle on glass with a wooden template and placing the tesserae face down on glass to ensure it is correctly positioned. More than 300 panels are being produced in the workshop using original tesserae and new tesserae. The panels are then transported back to Stanford Hall to reconstruct the decorative mosaic floor around a central octagonal fountain (currently used as a planting bed) within the square Italian inspired courtyard terrace.
The existing formal terraces and gardens, such as the Italian Terrace, will be restored and new landscape areas created to form a range of formal gardens, courtyards and less formal landscaping that will enhance the therapeutic environment. The project is due for handover next year (2018) when new buildings will become the operational site for the defence facility at the DNRC when it relocates from its current home at Headley Court in Surrey.
About Cliveden Conservation 
Cliveden Conservation is an award-winning company and one of the country's leading experts in the conservation of stone masonry, terracotta, plaster, wall-paintings and the decorative arts. With more than 30 years' experience and expertise, the company has built up an impressive range of remedial and preventative conservation skills, displaying an extensive array of services in a diverse range of materials.