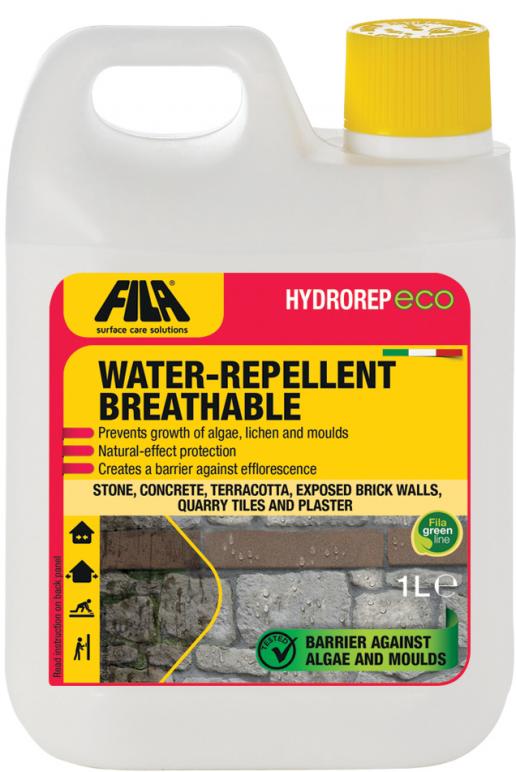 Hydrorep, a new exterior sealer from Fila.
Surface care specialist Fila has launched a new water-repellent protector for outdoor surfaces. 
Called Fila Hydrorep Eco, it is a solvent-free treatment for surfaces such as stone pavers and brick walls. It protects against water, weathering and efflorescence, and also hampers the build up of algae, moulds and lichen.
It is a breathable treatment that can be applied over residual moisture for a fast application at any season of the year. Fila says it does not alter the appearance of the material treated.
Hydrorep fits into Fila's award-winning Green Line as a ready-to-use, one coat treatment applied by brush or airless pump. It dries after four hours, resists UV degradation and does not alter frost-resistant properties.
The anti-fouling barrier it creates is certified by tests conducted in conformity to the UNI EN ISO 846:1999 method. 
It is available in one litre and five litre containers. A litre should cover 10-20m2 on most surfaces, although on concrete it will probably be 8-10m2. 
For more information, contact Lisa Breakspear at Fila UK on 01584 877286, email [email protected].