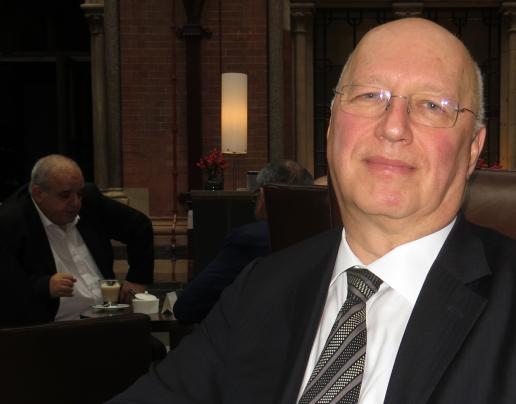 Fox Marble CEO Chris Gilbert remains upbeat.
Fox Marble, the stone company listed on the London Stock Exchange that produces stone from Kosovo and the Balkans, has announced a reduction in the value of its order book for 2017. It says the revision is the result of Pisani going into Administration.
It has lowered predictions of sales for the year to €3.6mlllion from €4.4million, which it says reflects potential project delays arising from Pisani's move (read about Pisani here).
Fox Marble says it has removed from Pisani storage all stock for which payment had not yet been received.
Fox claims Pisani owes it €68,000. It says it expects its materials will continue to be installed in projects for which it had been chosen.
Fox had said previously it has signed an agreement to supply major Turkish stone company Simsekler Mermer with a minimum of €400,000-worth of its marble (see video below).
The move follows an agreement in February to supply Indian company RK Marble Pvt Ltd with at least 1,000 tonnes of block in a deal said to be worth US$1.8million.
Fox Marble has started cutting block for existing orders at the factory it opened last year at a quarry in Kosovo. Resin and polishing lines are currently being calibrated and are expected to start producing polished slabs next month (July).
Chief Executive Chris Gilbert remains upbeat about the group's 2017 results, saying there are new offtake, distribution and sales agreements under discussion with customers across the UK, Europe, US and Asia.
According to ProactiveInvestors, Fox has also completed the issue of a convertible loan note for £440,000. The terms are the same as the first series loan note issued at the time of its initial public offering in 2012 with an interest rate of 8%. The note is due for conversion or repayment on 31 July 2019. Fox has also put in a place a draw down facility of up to £1mlllion. Its cash balance at 28 June 2017 is reported to be €970,000.