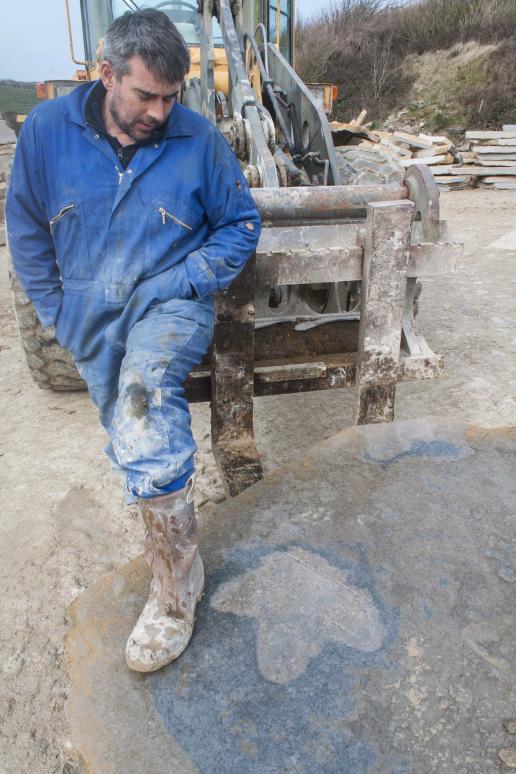 The new dinosaur footprint discovered (unusually) in the Purbeck Grub bed.
In the March edition of Natural Stone Specialist magazine, we featured the new Purbeck limestone building that has been erected to house The Etches Collection of fossils (read that here). Now Treleven Haysom, a Director of Purbeck quarry company WJ Haysom & Son and Lander's Quarries Ltd, has sent us a photograph of another fossil find in his quarries.
Current slabbing of the Purbeck Grub bed of Purbeck limestone by Haysom's has uncovered the reptilean-like footprint pictured here.
Such footprints are not uncommon in several Purbeck layers, but are rare indeed in the Grub bed, says Trev Haysom.
This discovery brings the number of beds in the quarry in which footprints have been found within the Purbeck 'sandwich' quarried by Haysom's to 12.
Most abundant are the three-toed type like the latest footprints found. They were made mainly by Iguanadon, although tracks left in the Purbeck stone vary.  The most delicate would seem to have been made by hatchling turtles, while at the other end of the scale, big round depressions approaching a metre across were surely left by one of the giant sauropods.