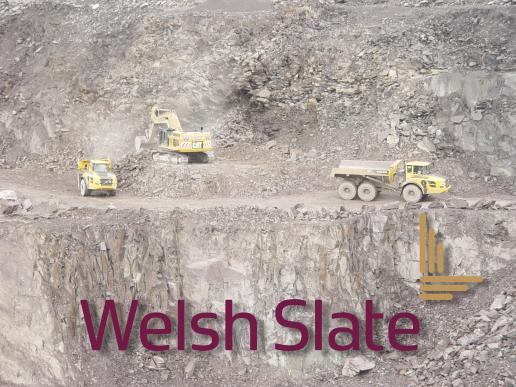 New branding for Welsh Slate architectural products will be launched at the Natural Stone Show in London.
New branding for the full range of Welsh Slate architectural products is being introduced at the Natural Stone Show in ExCel London, April 25-27.
Welsh Slate (stand P67) will use the show to unveil new branding that brings it further under the umbrella of its parent, the Lagan Group.
While the natural slate quarried by Welsh Slate has a 500million-year pedigree, its properties lend the material to a peerless range of contemporary interior and exterior design applications that you will be able to see at the Natural Stone Show, the 12th in the series of these London exhibitions, which are the only UK exhibition and conference dedicated to the stone industry.
Welsh Slate is available in a wide range of colours and finishes, and is particularly popular for heritage and historic projects, most recently featuring as flooring for a refurbished gallery at the British Museum, a splendid Georgian building.
Other design applications for Welsh Slate, which is as durable as it is beautiful, include cladding, walling, paving, worktops and counters, landscaping, sawn scants, cills and copings, fire surrounds and hearths.
Welsh Slate is, of course, also widely used by architects in the UK as roofing, again particularly on historic and heritage projects, and is exported to all four corners of the globe.