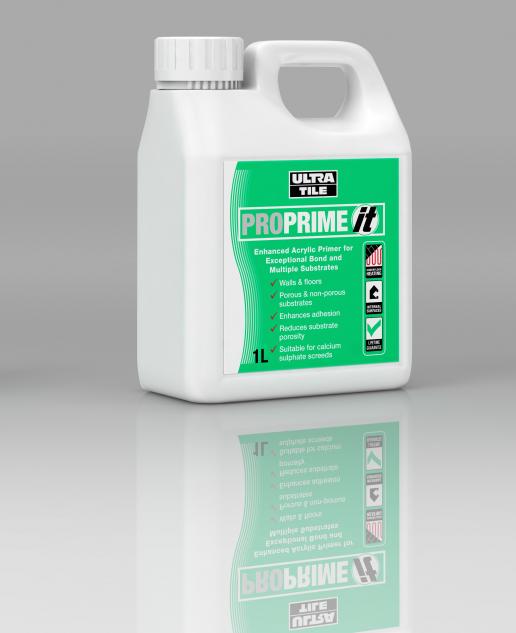 Simpler priming with one product for all substrates.
Instarmac, the company behind UltraTile and Granfix, has launched a primer called ProPrime IT.
ProPrime IT is a moisture tolerant, water-based acrylic primer, sealer and bonding aid suitable for use on both porous and non-porous substrates. Its versatility makes it ideally suited to all-round tiling use and the product ensures an exceptional bond every time – even on challenging substrates.
For use on internal walls and floors, ProPrime IT reduces substrate porosity, enhancing adhesion. The product may be used with underfloor heating and is suitable for use on calcium sulphate screeds. It is not, however, suitable for sealing stone before it is laid as a floor. It is only for use on substrates that the tiles will be fixed to. It could, however, be used to seal existing stone if tiles were to be adhered to it in a tile-on-tile application.
ProPrime IT is available in one litre bottles.
For more information visit the company website or call 01827 254402.