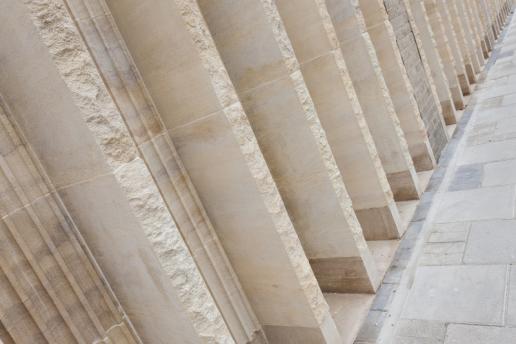 Detail of the Stamford Stone limestone at the new West Court building at Jesus College, Cambridge.
A prestigious college building in Cambridge has been given a fresh new look thanks to stone from the famous Lincolnshire limestone belt.
The stone has been supplied by Stamford Stone, which was chosen to work on the extensive redevelopment of the West Court at Jesus College. The work includes a state-of-the-art, multi-functional auditorium, offices, social spaces, and student and visitor accommodation.
Stamford Stone's limestone has been used on the exterior walls, with a natural, rock-like finish that contrasts with the building's smooth ashlar. More than 200m of weathered coping stones have been supplied throughout the main building and café terrace.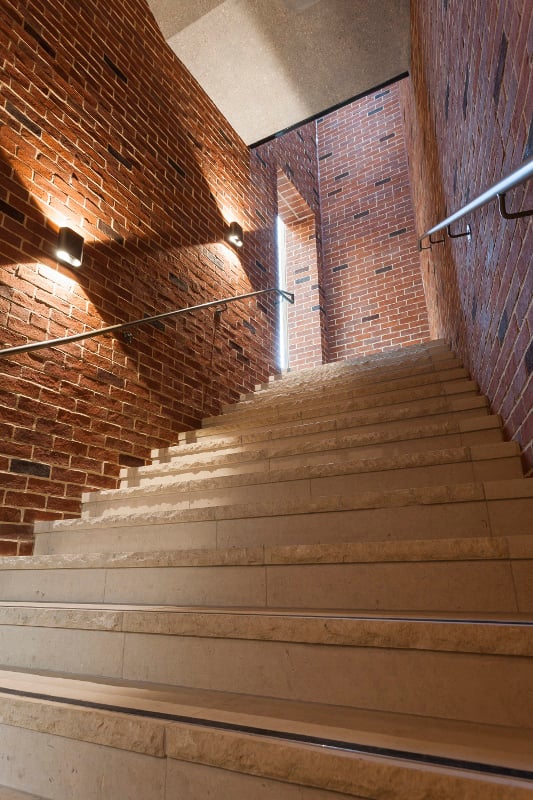 Inside, a dramatic stone staircase has been built, also with rock-like edges. Fascia panels have been installed above the entrance featuring the college crest that has been hand carved by the company's masons.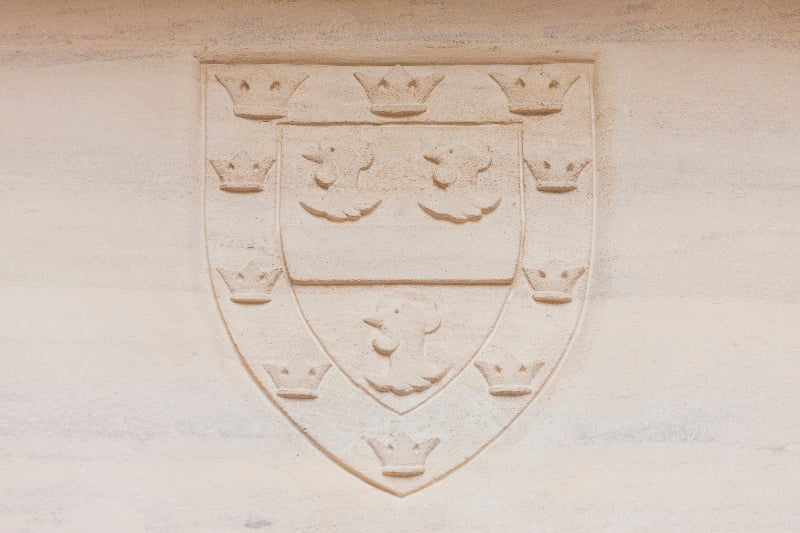 Stamford Stone, based near Stamford in Lincolnshire, worked closely with contractors Cocksedge and Niall McCloughlin Architects on the six-month project.
The company was heavily involved in the design process at West Court, which sits among listed buildings in the grounds of Jesus College. The challenge was to create an impressive modern building that complements its traditional surroundings.
Stamford Stone Director Dan Wilson says: "We are delighted to have worked on the redevelopment of one of the best universities in the world. Stone from our quarries has been used extensively in Cambridge and it's wonderful to see it used once again at Jesus College."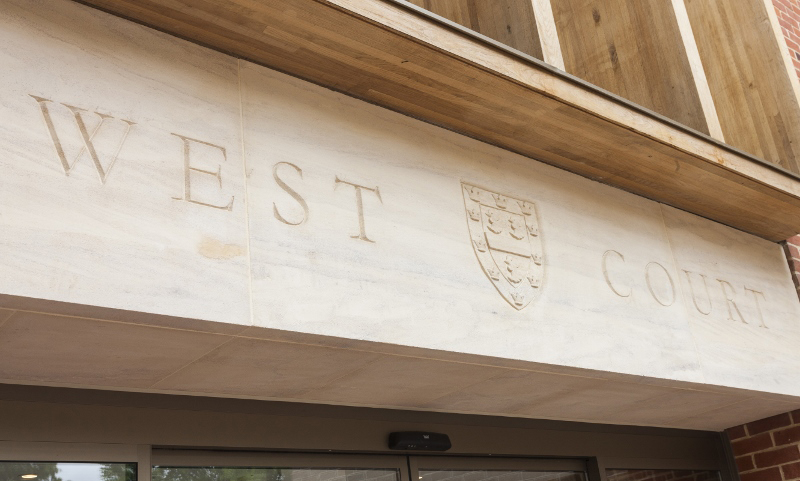 Laura Green, Stamford Stone's Director of Marketing, added: "This is one of the first projects where we've been involved in the design as well as providing the materials. It was important to preserve the integrity of the building while bringing it up to date. It's been fantastic to see it through from start to finish."
The stone supplied for the development came from Clipsham Medwell and Greetham quarries, which Stamford Stone owns along with its headquarters at Swaddywell Quarry.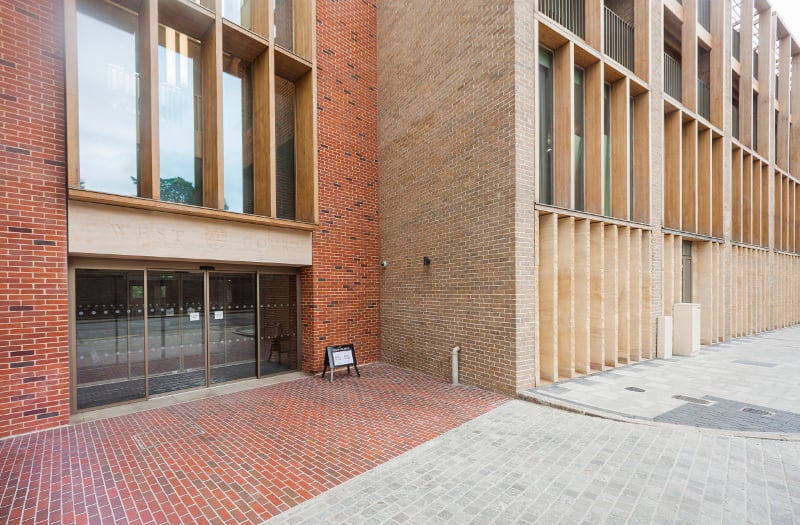 About Stamford Stone
Stamford Stone was founded in 1996 and is a leading UK supplier of limestone. Its quarries at Clipsham and Greetham in south Lincolnshire, near Peterborough, have supplied stone for Windsor Castle, the Houses of Parliament, Ely and Salisbury Cathedrals and Oxford University colleges. The company also sells its stone directly to the public for private homes and garden landscaping.