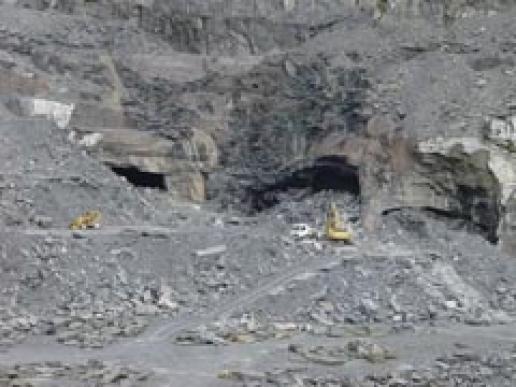 North Wales slate company Welsh//Slate has ramped up production at its Cwt-y-Bugail Quarry in Blaenau Ffestiniog.
It has reassigned 24 production operatives to Cwt-y-Bugail from the nearby Penrhyn Quarry.
The move comes as the company looks to increase the amount of slate being produced from Cwt-y-Bugail, which is currently being used on several prestigious projects in North Wales, across the UK and internationally.

More than 1,700m2 of dark blue grey riven slate from the quarry is being used to clad the £45million Snowhill commercial property development in Birmingham city centre. 

The stone is also being used in a high-profile re-development project at a landmark building on The Strand in London – the 10-storey Marconi House, which is being converted into a five-star hotel called the ME London. It is owned by Spanish firm Melia Hotels International.

Closer to home, 10,000 slates have been supplied for use in the Blaenau Ffestiniog town centre regeneration project. 

Mark Hodgkinson, production director at Welsh//Slate, says: "We are increasing production at Cwt-y-Bugail in order to satisfy growing demand and ensure that our current customer base continues to be well served.

"It should be a great source of pride to the people of North Wales that slate from Cwt-y-Bugail is being put to such fantastic use, both at home and further afield.

"Welsh//Slate is committed to ensuring that it continues to provide the finest architectural and roofing slate for prestigious projects locally, nationally and around the world."