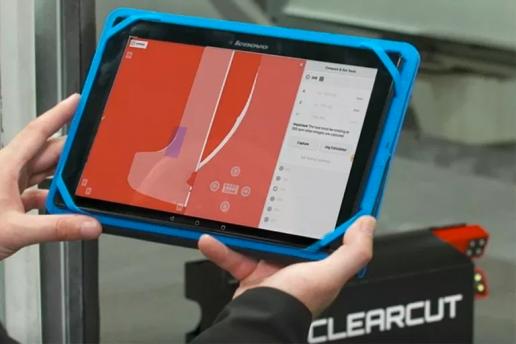 A quick and accurate way to set tools on any CNC.
In order for CNC machines to cut accurately and efficiently they need to have the precise dimensions of the tools they are using.
Now they can - and quickly - thanks to the ClearCut Tool Setter, the latest introduction from LPE Group.
The ClearCut tool setter is a high-resolution camera device that easily captures images of your entire tool set to give you a method of seeing exactly how to line up the whole set quickly and precisely for minimum wear and maximum polish – every time!
This patent-pending device gives you a fast, accurate, foolproof method of not just setting up your tools initially, but assessing wear periodically to preserve tool life and ensure quality results.
LPE Group says it has found that what used to take more than four hours now takes less than half an hour and is far more accurate.
The ClearCut Tool Setter works with any brand of CNC, producing a report to give you the adjustment needed for you to make them. No interface between the ClearCut Tool Setter and the CNC is required.
You can even dial in exact removal rates to make allowances for removal if your software doesn't. No more setting up by eye.
If provides analysis of tool wear, which might suggest more efficient ways of working. And being accurately set up means tools will last longer in any case.
It is easy to learn and use with intuitive touch screen software that takes you through the process step by step.
You calibrate, set the guide position (adding removal rates if required), then measure each tool and align against the guides for a perfect setup.