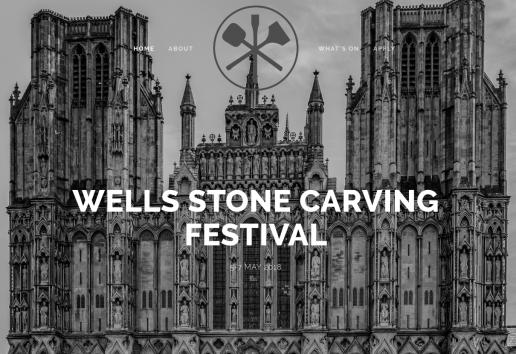 There's a stone carving festival in Wells, Somerset, over the May Day bank holiday weekend, 5-7 May.
There will be a stone carving festival in Wells, Somerset, on May Day bank holiday weekend, 5-7 May.
It will take place at The Bishop's Barn, a medieval tithe barn in the heart of the city.  Normal format: talented stone carvers from across the UK will spend three days turning blocks of stone into pieces of sculptural artwork that will be auctioned off at the end of the event.
The artists will all be given the same size and type of local stone and the theme of 'Medieval England: Knights, Bishops & Kings' to work to - although the brief could be interpreted to include heraldry, the church, the crown, crusades and grotesques.
The event is being organised by Paul Roddan, a stonemason in Wells. He tells Stone Specialist: "Just before Christmas I saw an opportunity to apply for free usage of The Bishops Barn to hold a community event in 2018. The trustees of the barn are seeking to find a purpose for the space and re-engage the community in the building so that it can generate revenue and secure its future. 
"I applied to hold a stone carving event there and found out at the end of January that I was successful. It has left us with very little time to get everything in place. However, I am getting really good feedback after sending the invites out to the regular stone carving brigade, who have responded in force. We have 10 confirmed with a hopeful 16-18 being the final tally."
If you're a stonemason or carver and you'd like to take part, email [email protected].
Places are limited and will be allocated on a first come first served basis. Artists will be able to camp near to the carving location and will be provided with breakfast, lunch and refreshments.