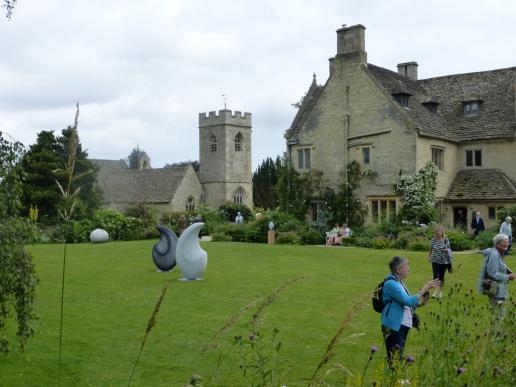 Asthall Manor, where the 'on form' stone sculpture selling exhibition is being held this year 10 June – 8 July.
Stone sculpture returns to the idyllic setting of Asthall Manor in Oxfordshire again this year (10 June-8 July) as 'on form' is held in its two-yearly spot at the home of Rosie Pearson. Most of the sculptures are installed in the 10-acre garden, but some are shown inside the house and in a church in the grounds.
There are 40 sculptors contributing work to this year's ninth 'on form' (it is stylistically all lower case letters) and they are expected to be seen by about 8,000 visitors, if the exhibition holds true to form. All the exhibits are for sale and most of them are usually bought.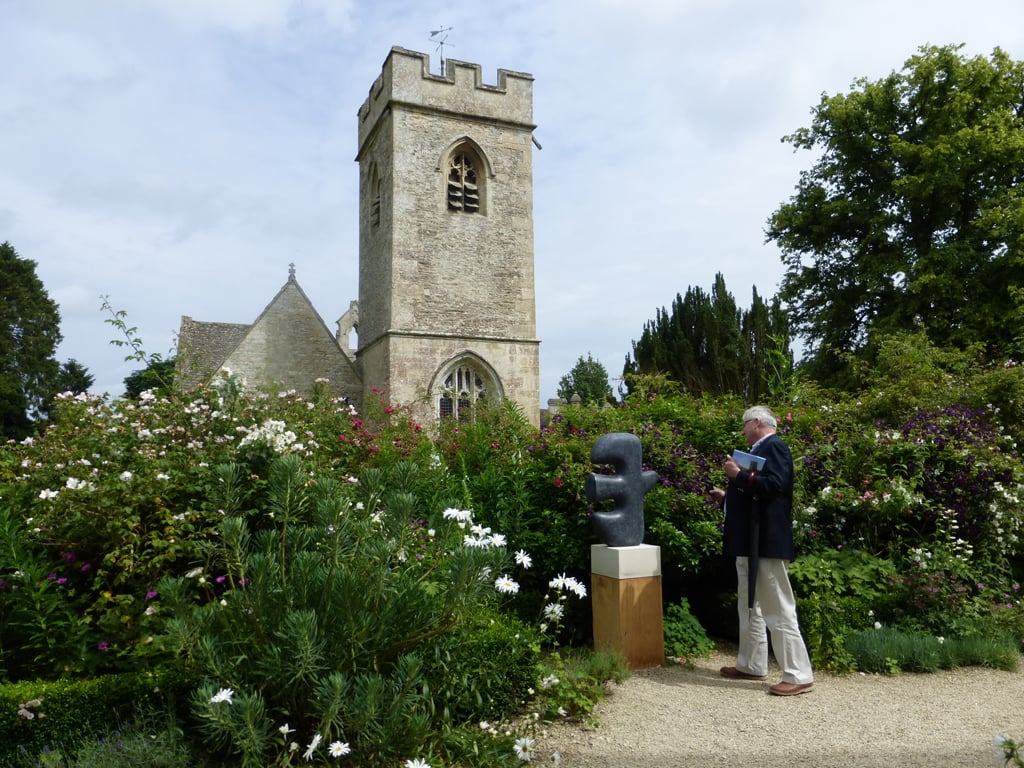 The selected pieces, all stone, cover a variety of styles, so there is something for most tastes. Rosie always includes pieces from sculptors trying to make a name for themselves as well as world renowned artists such as Helaine Blumenfeld OBE and Peter Randall-Page RA. The upcoming sculptors this time include Tom Waugh, the British sculptor who won both the People's Choice category and the Sculpture category in this year's Rise Art Prize, and Alex Wenham, who has been so successful at the European Stone Festival in recent years.
Alex told NSS: "I'm really looking forward to exhibiting at 'on form 18'. I visited two years ago for the first time with my family, and what was most memorable was the enjoyment my children got from the exhibition organisers' please touch policy. Because touching stone is so instinctive it made it really pleasurable for them. I'm going to be exhibiting a series of new carvings based mostly around beasts and architecture."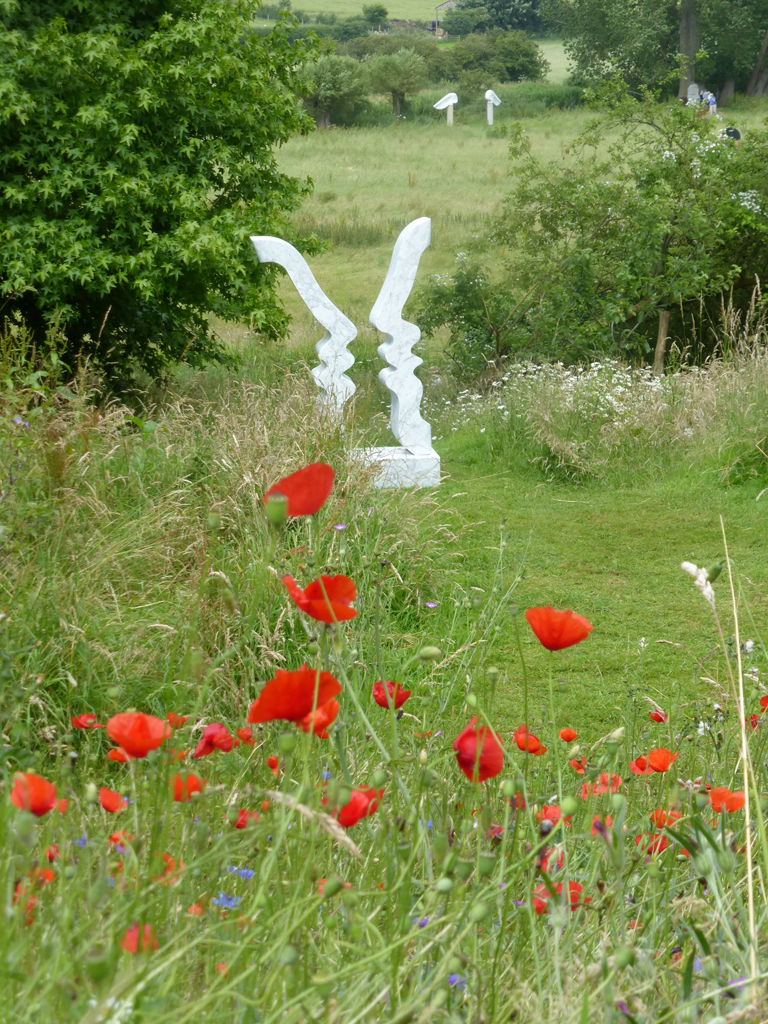 Themes around nature, ecology and displacement dominate. The work engages with the nature of sculpture in stone, the sense of time embedded in a material whose age is measured in the millions of years of geological time yet can focus the mind on the present. As Rosie Pearson says, stone "gives a peculiar sense of grounding, perhaps because of the sense of time embedded in it."
Over the years 'on form' has gained a reputation for thoughtful curating and placement that is sensitive to the relationship between sculpture and the landscape. A vital element of the exhibition is to provide visitors with an opportunity to see and buy work that promises to be as conceptual, skilled and impressive as that which can be seen in the best galleries and institutions of the world. Only at Asthall Manor you are also encouraged to touch the pieces, as Alex said, because stone is essentially tactile.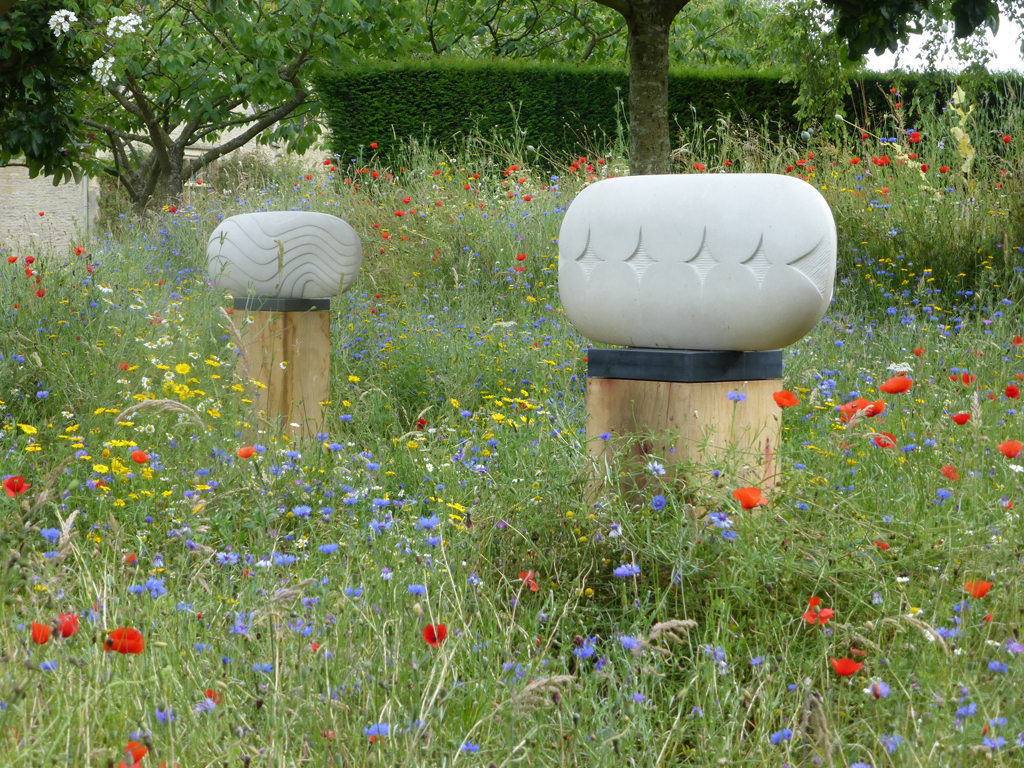 This year furniture dealer and designer Lorfords will be collaborating with 'on form' in the ballroom, office and gallery of the manor to create an intimate setting of furniture and textiles for sculpture. The eclectic interior scenes will provide visitors with visual inspiration for living with sculpture in 'stone at home' and will highlight the positive influence of sculpture in everyday life.
Acclaimed local chef Fiona Cullinane returns to The Potting Shed Cafe with summer dishes inspired by ingredients from the walled vegetable garden of Asthall Manor. The Mad Hatter Book Shop from Burford will be running a pop-up shop with books focusing on the themes of the exhibition, with literature talks and signings held throughout the exhibition, as well as William Sieghart's Poetry Pharmacy and some story-telling events for children.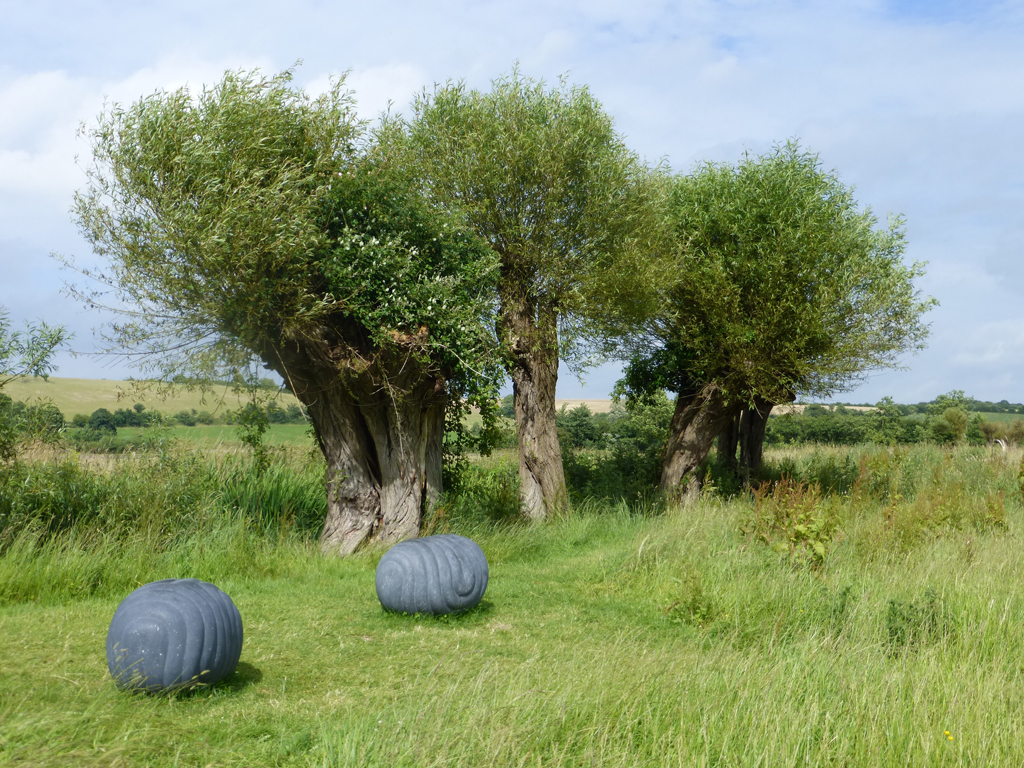 There will be birdsong walks at dusk, garden talks and tours, and painting and stone carving workshops, performances from Scary Little Girls and a literary salon based on the works of radical women.
The exhibition is open Wednesdays to Sundays, 11am-6pm. Admission includes full colour catalogue and is £10 (under-12s and Asthall residents free), 12-18s and students £5. There is also a £15 season pass if you want to visit more than once. No dogs apart from guide dogs.
For a full programme of events see the website.
Below are a few more of the sculptures from the exhibition two years ago.