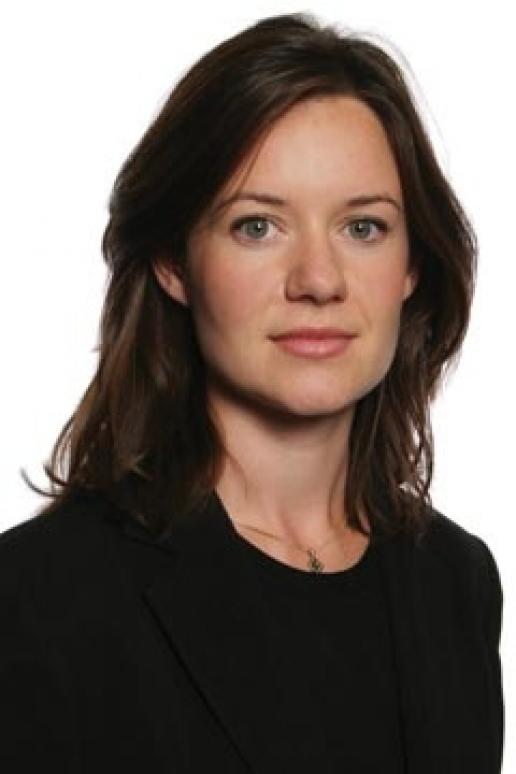 Demonstrating a strong health & safety culture has become vital for companies as a result of the first conviction last month under the new corporate manslaughter law. Elizabeth Hyde, a Solicitor-Advocate at law firm Eversheds LLP says the case impacts on all companies, large and small.
If there was ever any doubt about including health & safety on boardroom agendas the £385,000 fine for the first corporate manslaughter conviction under the new 2008 law last month (February) should have removed it.
The first company caught by the new law was £300,000-a-year Cotswold Geotechnical Holdings rather than the 'corporate leviathan' it was supposed to stop being able to avoid prosecution because of the difficulty of identifying a 'directing mind'. Under the 2008 law an individual 'directing mind' does not now have to be identified and there was no person in the dock during the proceedings against Cotswold Geotechnical Holdings.
During the three-week case the court heard that the finances of the company were in a 'parlous' state and the judge said the fine could be paid off at a rate of £38,500 a year for the next 10 years.
The fine was lenient in terms of the Sentencing Guidelines issued last February (see the March 2010 issue of NSS). They recommend fines should seldom be less than £500,000.
Passing sentence, Mr Justice Field said: "It may well be that the fine in the terms of its payment will put this company into liquidation. If that is the case, it's unfortunate but unavoidable."
His remarks are not out of step with the first draft of the Sentencing Guidelines, which suggested judges should not be too concerned if putting a company out of business was the outcome where a company was seen to have grossly failed in its health & safety obligations.
The Sen­tencing Guidelines do not refer to a fine being linked to turnover but, in effect, Mr Justice Field has fined Cotswold Geotechnical Services about 10% of their annual turnover for the next 10 years. This is exactly what the earlier version of the Sentencing Guidelines had suggested – and was roundly criticised during the consultation process for doing so.
The case against Cotswold Geotechnical Services arose from the death of 27-year-old geologist Alex Wright in September 2008. He died while working on his own in a 3.8m deep unsupported trial pit on a development plot in Stroud. He was buried when the pit collapsed and died of traumatic asphyxiation in spite of attempts by the two site owners to save him.
The prosecution's case was that Mr Wright was working in a dangerous trench because Cotswold Geotechnical Holdings' systems had failed to take all reasonably practicable steps to protect him from doing so.
The company had ignored well-recognized industry guidance that says unsupported excavations of more than 1.2m deep should not be entered. It had required its junior employees to enter and work in trial pits typically 2–3.5m deep. The jury took just 90minutes to return a guilty verdict.
An organisation will be found guilty of the new corporate manslaughter offence if it can be shown that the way in which its activities were managed or organised caused a person's death and this amounted to a gross breach of a relevant duty of care owed to the deceased.
A company can only be found guilty of the offence if the way in which its activities were managed or organised by senior management was a 'substantial element' in the breach of duty. This involves analysing the actions taken by those deemed to be 'senior managers' within an organisation – although quite what constitutes a senior manager was not answered by this case.
The test to determine whether there has been a 'gross breach' of any relevant duty of care is whether the conduct in question falls far below what can reasonably be expected of the employer in the circumstances.
In determining this issue, the jury is required to consider whether the evidence shows that the company failed to comply with any health & safety legislation relating to the alleged breach and, if so, how serious the failure was and how much of a risk of death it posed.
The jury might also be invited to consider the extent to which the evidence shows there were attitudes, policies, systems or accepted practices within the organisation that were likely to have encouraged any such failure.
This involves looking at senior management conduct, collectively and individually, to pinpoint the root cause of the failure to provide adequate practices and systems for managing the particular activities the organisation undertakes.
The physical stress of the process will not have been lost on those holding senior positions within Cotswold Geotechnical Holdings. Company Director Peter Eaton was charged with gross negligence manslaughter and a health & safety offence but a judge ruled last year he was too unwell to stand trial.
The reality now is that if an employee dies in the course of his or her duties, the company have to expect an intensive, police-led investigation. Companies need to be prepared for what that entails by considering, in detail, their crisis response and management plans, making sure that every member of their organisation understands their role and responsibilities in such a situation.
This must make health & safety a main board issue now, if it wasn't already. Relying solely on a health & safety manager or team will not suffice. There should be a specific training budget allocated to health & safety and both managers and directors should ensure they are up-to-date with latest health & safety law and practice.
Directors should pay particular attention to incidents that may come within the ambit of previous warnings or advice, especially to any recommendations made by the HSE.
You can find guidance on what you should be doing in the HSE's publication Leading Health & Safety at Work: Leadership action for Directors and Board Members (INDG417), which can be downloaded from the HSE website at www.hse.gov.uk/pubns/indg417.pdf
Companies should be in no doubt: demonstrating a strong health & safety culture is now a strategically important business risk.