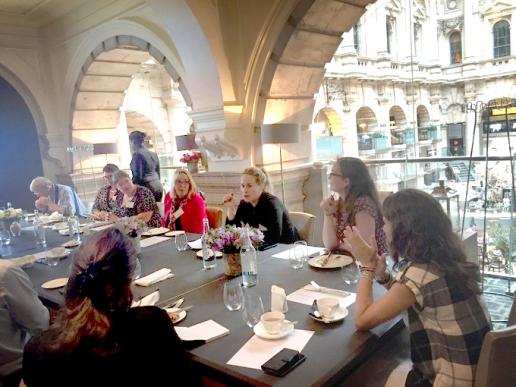 Ethical trading: Stone Federation meets with stakeholders in the Royal Exchange, London.
British Land, Costain, Crossrail, Kier, Multiplex, SBID, Sir Robert McAlpine and Skanska were all represented when Stone Federation Great Britain met stakeholders in its creation of an 'Ethical Stone Register'.
In April last year the UK enforced ground-breaking legislation, the Modern Slavery Act, requiring larger companies to include a section in their annual reports showing how they are tackling the issue of slavery in their supply chains.
The requirement applies to companies with an annual turnover above £30million. Although a lot of stone companies will not come into that category, many of the companies they supply will. As clients, developers, architects and builders will not be inclinded to check all their supply chains themselves, they will require assurances from suppliers that the issue is being tackled in the products each is supplying.
Those that can provide the best answers might well get a competitive advantage. And if the industry in the UK is simply asking the questions of its suppliers, especially those in the Far East, it might encourage them to help wipe out slavery. That is what Stone Federation's Ethical Stone Register is aiming to address.
The Federation has said that signing up to the register could become a condition of membership. Being on the register will certainly be a signifcant benefit of Federation membership.
At the Federation meeting with stakeholders at the Royal Exchange in London last week (19 July), the Federation welcomed some high-powered companies and organisations to hear about the Ethical Stone Register.
The meeting was part of the development process of the Register. It gave the Federation an opportunity to explain the concept and how it will work, the journey taken to get to this point and the value it will have for customers of the stone industry.
It also provided an opportunity for stakeholders to ask questions, explore the details of the scheme and suggest ways it could be even more useful to them.
The Federation says the response was encouraging. It was felt to be a timely resource for the construction industry. It can only help make natural stone a more attractive option that is even easier to specify.