Health, Safety, Ethical & Environmental
The latest news from the Stone Industry
Half of all construction companies surveyed have identified difficult customers as a psychological workplace risk they face.Other psychological risks identified include time pressure, long and...
There was another fine for exposing workers to vibration injuries resulting in Hand Arm Vibration Syndrome (HAVS) in September. This time it was of £100,000, with prosecution costs of £28...
This month (October) HSE is carrying out its latest construction inspection initiative with a focus in particular on measures in place to protect workers from occupational lung disease caused by...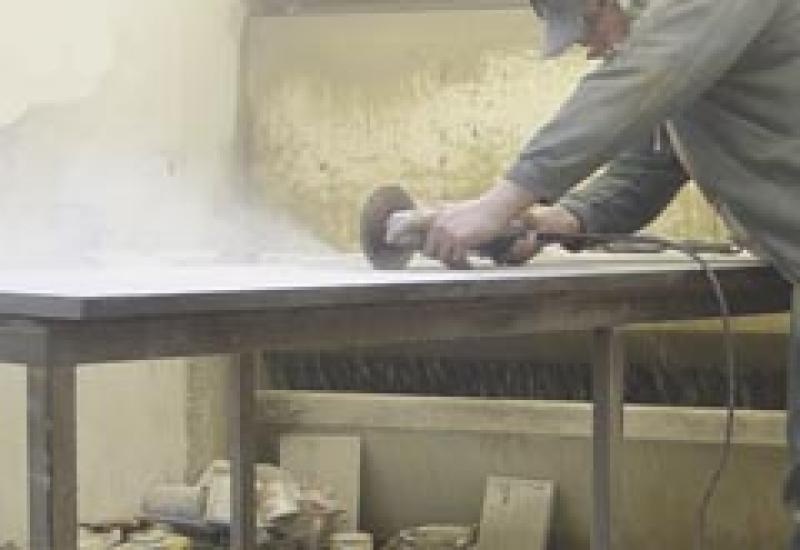 This is a picture of a young man in a small British worktop fabrication factory cutting a piece of engineered quartz. It is not staged. He is not wearing a mask and although there is a water wall it is behind him as he sends RCS out into the workshop. Conditions like this are leading to silicosis among people employed in making worktops. It is becoming a growing concern around the world.
Engineered quartz presents possibly a greater danger of causing silicosis among people who breath in the dust from it as they cut and process it than sandstone, granite or slate.In a report this week...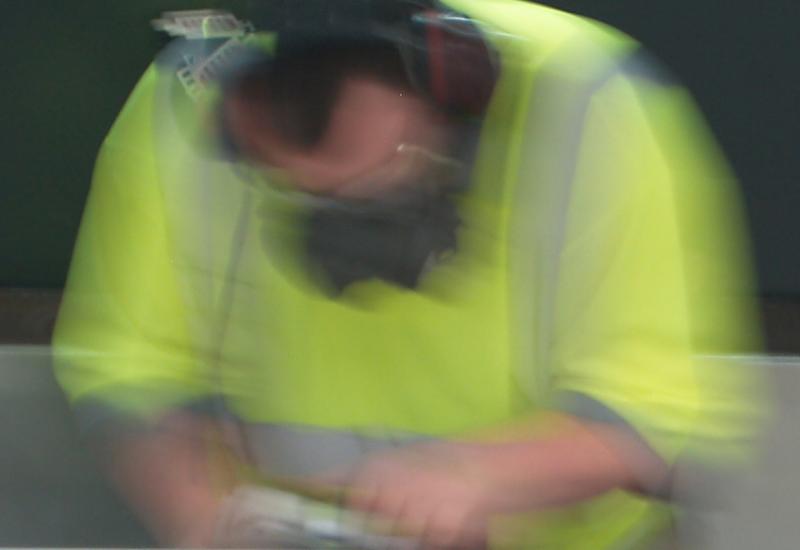 HSE is running a HAVS refresher course at the HSE training centre at Harpur Hill, Buxton, Derbyshire, on 2 October. You can book your place(s) here.
The Health & Safety Executive (HSE) has updated its hand-arm vibration exposure calculator, which is a spreadsheet you can download from the HSE website here (do not disable the macros or it won...
Dacorum Borough Council in Hemel Hempstead, Hertfordshire, has been fined £100,000 and ordered to pay £28,672.62 costs for exposing seven grounds maintenance workers to Hand Arm Vibration...
For two-and-a-half years a company in charge of the renovation of a property in Blackpool put its workers at risk of serious personal injury or death.The workers did not have the appropriate...
A construction company has been fined £1million and ordered to pay more than £100,000 costs after a worker was crushed to death by an excavator on a site the company was working.Southwark...
A company providing specialised services in rock drilling, cliff stabilisation and rock anchors and its director have been sentenced after a number of workers were diagnosed with hand arm vibration...
Failing to provide warm water in a site toilet that was not kept clean cost a company in Cheadle, Greater Manchester, an £8,000 fine plus £1,814.90 costs when it appeared before...
Kitchen worktop company The Solid Surface Shop UK Ltd has been fined £10,000 and ordered to pay £6,181.51 costs for ignoring five Improvement Notices from the Health & Safety...
An installer has had his leg amputated just below the groin after a section of staircase weighing 1.7 tonnes fell on him when the fabric slings being used to lift it into position failed.As a result...
A company told by the Health & Safety Executive (HSE) to stop exposing its workers to respirable crystalline silica when they sawed flagstones but continued to do so has been fined £20,000...
A few days before the Health & Safety Executive published fatality figures of 2018/19 showing that falls from height still kill more people at work than any other single cause, a company and its...
Lettercutter Ieuan Rees has become a YouTube sensation with a video that was recorded in 2012.Ieuan, from Ammanford in Carmarthenshire, Wales, is now 78 years old. The video has suddenly attracted...
Pages