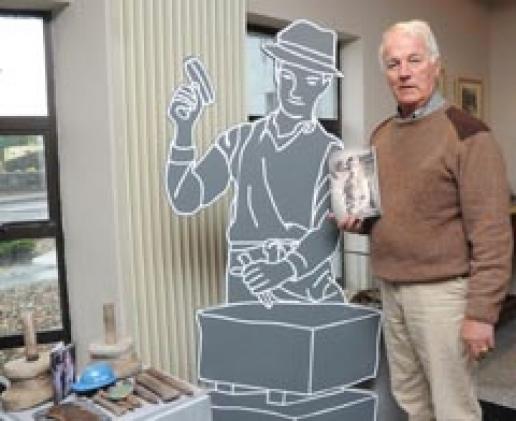 After a life in stone, Barry Feely, the ninth generation to run his family stone company in Ireland, has published his memoirs.
Appropriately called A Life in Stone, the book was introduced by writer Brian Leyden at the premises of FeelyStone in Boyle, Co Roscommon, in November, when sales got off to a flying start with 200 copies of the book sold that evening.
You can buy a copy of A Life in Stone for Euro15 (plus Euro3.50 post and packaging) online directly from FeelyStone using PayPal or a credit card. Go to www.feelystone.ie
Those who have been in the stone industry in the UK for a while, especially memorial masons, will remember when FeelyStone was a major supplier to Britain. Stories from that time of dealing with British companies are among Barry's recollections in his book.
You will also find out why Barry Feely owes a lot to Pope John XXIII – including a nose.