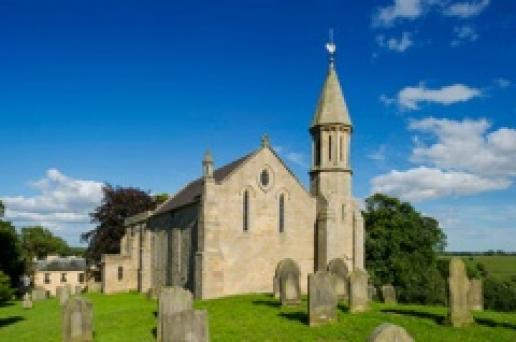 The number of buildings on this year's English Heritage register of important buildings that are at risk is down (except for churches), but a third of the buildings that were on the first register published in 1999 are still there.
This year's register was launched at Giles Gilbert Scott's Battersea Power Station on Thursday 23 October.
Seven years ago the former power station was the venue for the launch of the 2007 'At Risk' register. It was then thought to be on the verge of being transformed into a new and vibrant sector of London. But then came the banking crisis, which put the plans on hold.
Now there are new owners and the Battersea Power Station Development Company has started both to restore the existing building and add many new buildings in an £8billion redevelopment of the area.
The new-builds by Gehry Partners and Foster + Partners will deliver a cluster of wavy and wonky buildings providing more than 1,300 homes alongside a high street of shops and a 160-room hotel. The new high street is to be known as Electric Boulevard, which will be the gateway to the Battersea development (read more about the development taking place at Battersea Power Station).
This year's Heritage at Risk Register is the most comprehensive to date. It records listed buildings, places of worship, scheduled monuments, industrial sites, conservation areas, parks and gardens, protected wrecks and battlefields identified as at risk and in need of rescue.
English Heritage says getting these buildings back into use will contribute towards the country's growing economy. It says that as the economy starts to improve and the demand for development increases, we need to push these buildings forward and find a future for them.
Over the past year, the heritage body has focused much of its effort on assessing listed places of worship, which is why there are more of them on the 2014 register. It visited those considered in local reports to be in poor or very bad condition. As a result, it now knows that of the 14,775 listed places of worship in England, 6% (887) are at risk – 30% of them (176) in villages with dispersed populations, making the challenge even greater as there are fewer people to tackle the problem.
The number of churches at risk is fewer than English Heritage had expected, but it leaves congregations with a major challenge to bring these buildings back into a good condition. There are failing roofs, broken gutters and downpipes and a variety of damage to stonework.
English Heritage will continue to work with the Heritage Lottery Fund, National Churches Trust and a range of other charities and trusts to make sure funding and advice is directed to those buildings most at risk.
With its own budgets curtailed by Government cuts, English Heritage encourages volunteers across the country to help protect endangered buildings and each year recognises the efforts of such volunteers with its Angel Awards, presented in conjunction with impresario Andrew Lloyd Webber. This year's Awards will be presented at The Palace Theatre, Shaftesbury Avenue, London, next Monday (3 November). The projects include a lot of stonework, which will be featured in the December issue of Natural Stone Specialist magazine.
Despite having the most comprehensive view of at risk heritage to date, the state of the majority of England's listed heritage – Grade II listed buildings – is still unknown.
To try to fnd out more, English Heritage is once again calling on volunteers – as well as owners of buildings and local authorities – asking them to survey Grade II listed buildings.
With this information, a national picture can be built up to see how many of these buildings are at risk and to uncover the underlying causes.
Test surveys in Stockton, Cumbria, York, Derbyshire, Worcester, Birmingham, Essex, Hounslow and Aylesbury are being undertaken right now. They are laying the groundwork for other volunteers to get to work when the project launches nationally in the spring next year.
For more about the Heritage at Risk 2014 register and the buildings listed, see the English Heritage website.