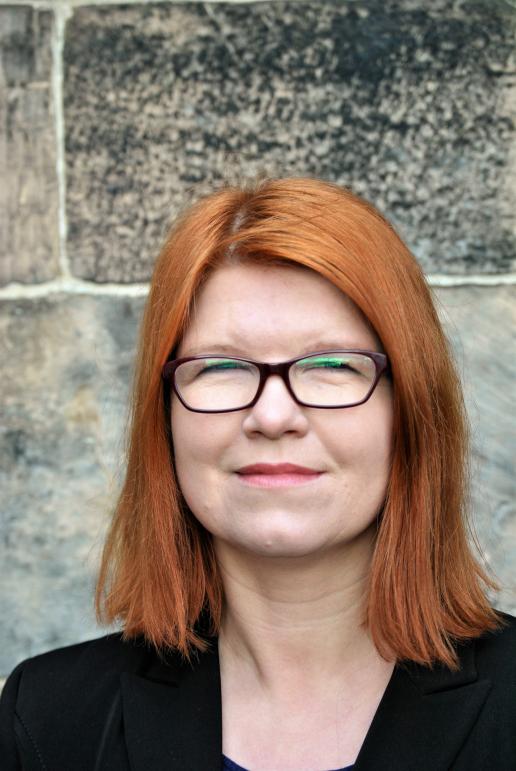 Dr Marta Zurakowska, whose research contradicts Historic Scotland's assertion that stone cleaning accelerates decay, has set herself up in business as a stone consultant under the name of UK Stone Doctor Ltd.
A geologist and conservation scientist who challenges Historic Scotland's assertion that cleaning sandstone accelerates its decay has set up her own stone consultancy business called UK Stone Doctor Ltd with support from the Enterprise Services of the University of the West of Scotland (UWS).
Marta Zurakowska came to Scotland in 2006 from Poznan University of Technology in her home country of Poland, where she had gained a Masters in Geology.
She moved to Scotland as a research assistant at Glasgow University, moving to the University of the West of Scotland to study for a PhD, which she has successfully obtained (hence the Stone 'Doctor').
She says of the support she has been given by the University in setting up her own business: "I can't thank UWS enough for their support in getting my company up and running. The continued support I receive from the University's Enterprise Services is a real help as I get the company firmly established in the marketplace."
Unaware of the stone cleaning debate in Scotland when she arrived in the country, Marta enthusiastically embarked on a research programme to investigate the effects of stone cleaning on Scotland's buildings.
And her findings contradict Historic Scotland's long-term opposition to cleaning sandstone.
She told NSS: "Yes, the damage from stone cleaning was obvious on some fragile Glasgow sandstone, but some buildings that had never been cleaned were in bad condition, too."
She measured the level of decay on stone from cleaned and non-cleaned buildings. She says: "The results show that there is no significant difference in the amount of decay between these groups of buildings… therefore cleaning is not a risk factor in the stone surveyed. (And I published a good paper about it!)"
She adds: "One thing I cannot agree with Historic Scotland about is the claim that rates of stone decay in cleaned buildings are six to 10 times faster than adjacent buildings that were never cleaned."
Historic Scotland has made the assertion several times, including in an 'Inform' publication for building owners called Cleaning Sandstone – Risks and Consequences published in 2007.
Marta says: "Although the research on stone cleaning of sandstone in Scotland was not easy, I would like to believe it will function as a basis for future studies on preventative conservation techniques, which will allow the preservation of our built heritage."
And now she is offering her expertise on stone cleaning and conservation throughout the UK through her company, UK Stone Doctor.
The company will advise on stone cleaning, carry out onsite trials, prepare conservation statements for architects and construction industry clients, and carry out stone analysis and stonework condition surveys for conservation work to strengthen funding bids.
Other services will include matching and sourcing suitable stone for replacement work, diagnosis of stone decay and documentation.
You can contact Marta on 07873 284690 / [email protected].