The thousand-year-old Gloucester cathedral will get the electricity it needs from the sun with the installation of 150 solar panels on its roof.
The panels on the nave would generate enough energy to power eight homes. They are expected to cut the Cathedral's energy bill by a quarter.
The panels are being installed by Gloucestershire-based renewable energy company MyPower as part of the Cathedral's £6million Project Pilgrim scheme supported by the Heritage Lottery Fund.
The Cathedral is Gloucestershire's most popular tourist destination, famed for hosting the coronation of King Henry III, as the final resting place of King Edward II, and as the location for three of the Harry Potter films.
Once the work is completed, the 1,000-year-old building will become the oldest cathedral in the UK (and possibly the world) to have installed a commercial-sized photovoltaic electricity generation system on its roof.
The nave roof on to which the panels are fixed is 30m above the ground, so the solar panels should have minimum visual impact from the surrounding area.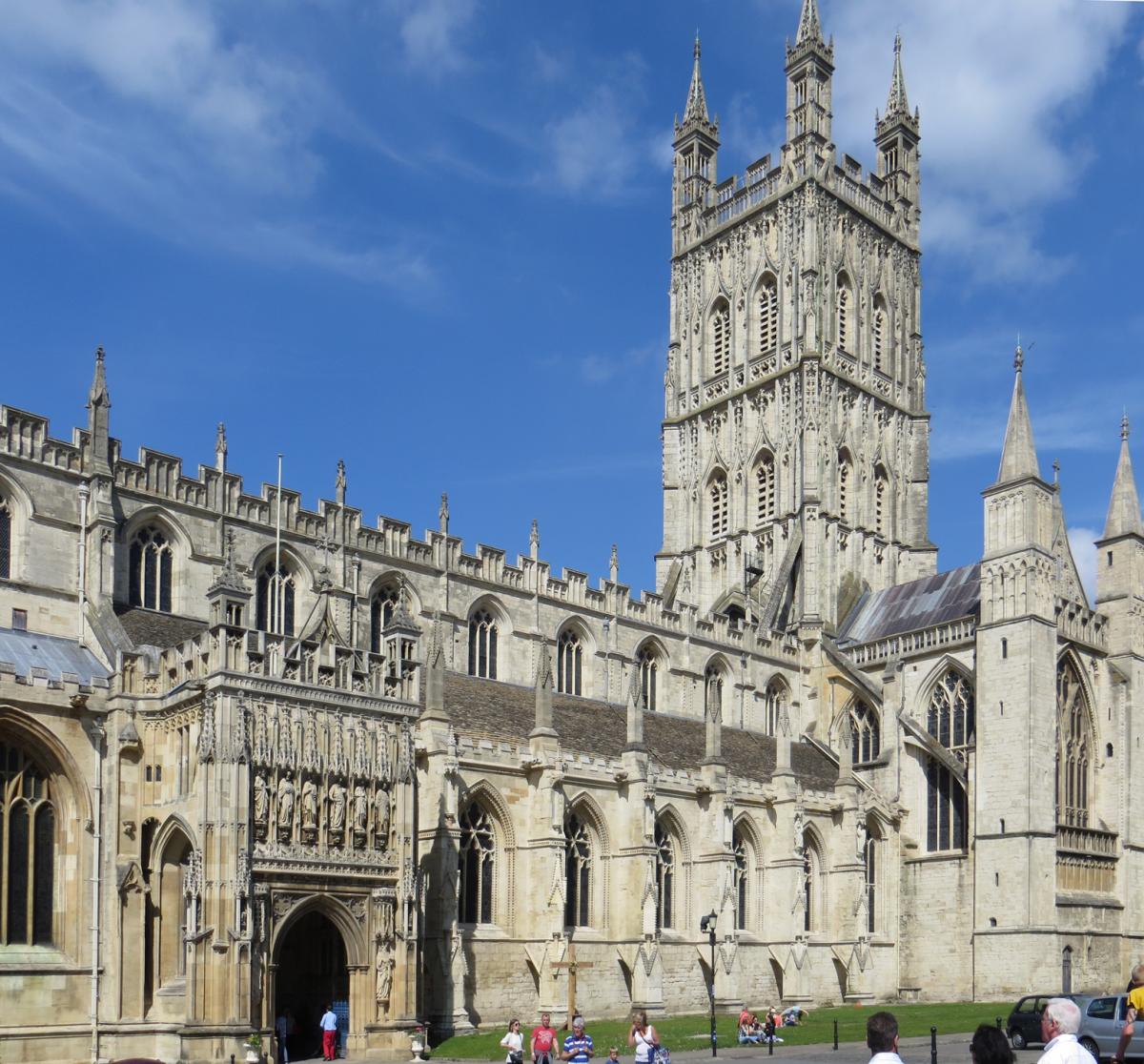 Ben Harrison, the Managing Partner of Mypower, said: "It's been fantastic to be involved in an important project like this that you can really put your heart and soul into and do the best possible job for the client – we've gained a huge amount of satisfaction from that.
"The historic nature of the building means we have encountered various issues to resolve but nothing that the team can't handle. All roofs will sag a bit over time, particularly when there's lead, which expands and contracts with changes in temperature and alters how it sits on the building, so that was one issue which we had to attend to.
"With a modern build, you can work to a drawing and know exactly how it's going to be, but with a thousand-year-old building like the Cathedral you find twists and turns on the roof and undulations where it has sagged over the years. At times it's been extremely tight in terms of manoeuverability around parts of the site, particularly when the work requires us to work just inches away from centuries-old gargoyles. But we've put strategies and measures in place to protect the building from any damage.
"Working on Gloucester Cathedral has been a great challenge and one that we're thoroughly enjoying."
The Reverend Canon Celia Thomson, who posed for the cameras on 25 October tightening the first bolt on the first panel to be fixed on to the framework, said: "The installation of solar panels on this remarkable building is an historic moment. We are thrilled that our vision to become a greener Cathedral is being fulfilled.
"We're proud to make a valuable contribution to the Church of England's 'Shrinking the Footprint' campaign."