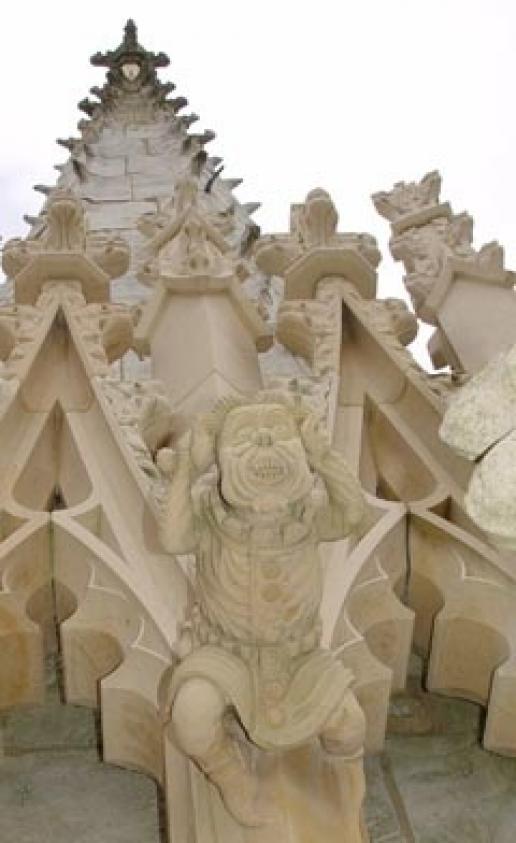 York Minster is currently undergoing the largest renovation project of its kind in the UK on its 700-year-old East Front, which houses one of the country's most spectacular tracery windows with 145 stained glass lights.
York Minster Revealed is a £20million project supported by £10.5million from the Heritage Lottery Fund. It is a five-year project due for completion in 2016.
Currently, all the glass has been removed from the window and the masons and carvers in the Minster's stone workshops are replacing and repairing some of finely detailed stonework in the East Front and its huge window constructed using more than 300 individual pieces of stone.
It is a fascinating story of extraordinary skills in stoneworking, combining lessons from the past, such as poured lead joints, with techniques of today including Keim mortar repairs and nanolime consolidation.
It is a story told by the Minster's Master Mason, John David, in this month's issue of Natural Stone Specialist magazine. It makes fascinating reading and has lessons for everyone involved in the conservation sector – and, indeed, those involved in new build where traditional load-bearing stone is being used.
It is an issue of the magazine not to be missed and a project that will be followed in future editions of Natural Stone Specialist magazine. Make sure you don't miss it – subscribe now by calling Hayley on +44 (0)115 945 3887. (Apologies, but the online subscription page is currently being modified and cannot be used.)