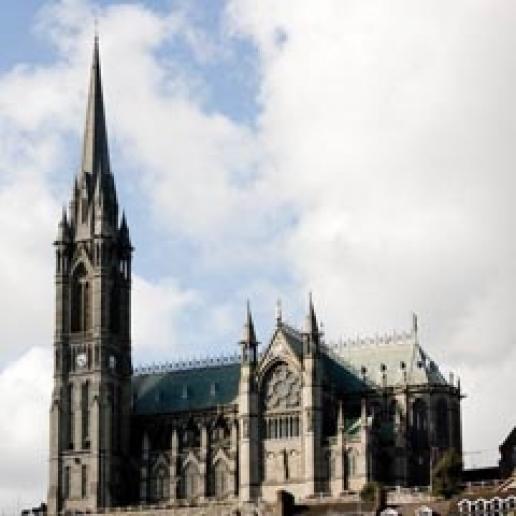 The Government in Ireland is making €5million from the country's lottery available as leverage to make improvements to 618 historic structures in the Republic. It is intended the Government money should unlock €16million in private funds.
There is a lot of stone in the projects that are in all parts of Ireland. The work will generate and support significant employment in the conservation and construction industries and in specialist trades such as stonemasonry.
While many of the structures are either private domestic dwellings or places of worship, a large number of commercial and tourism / heritage structures are also included. Some notable structures that have also been approved in principle for funding include St Colman's Cathedral, Cork (a building rated by the National Inventory of Architectural Heritage as being of International importance) Birr Castle, Co Offaly and Russborough House, Co Wicklow.
Local authorities have been given responsibility for administration of the scheme and have assessed applications from owners / occupiers of protected structures and then submitted them for approval in principle by Jimmy Deenihan, the Minister for Arts, Heritage & the Gaeltacht.
Minister Deenihan says: "Ireland's heritage buildings and protected structures are a vital part of our villages, towns, cities and also the rural landscape. They help make Ireland look like Ireland. They tell a story about our past. And, they are also homes, businesses and places where communities gather together.
"With thousands of people living and working in heritage buildings, I am delighted to announce the allocations from this scheme. This scheme is the most significant investment in protected buildings since 2008 and has unlocked more than three times its value from the private sector.
"This innovative approach is aligning heritage assets with economic growth and shows how historic buildings are not only an intrinsic part of Ireland's heritage but also can provide real benefit in job creation and to the construction, conservation and tourism sector."
Minister Deenihan thanked the support of the local authority network and building owners in the operation of the scheme.