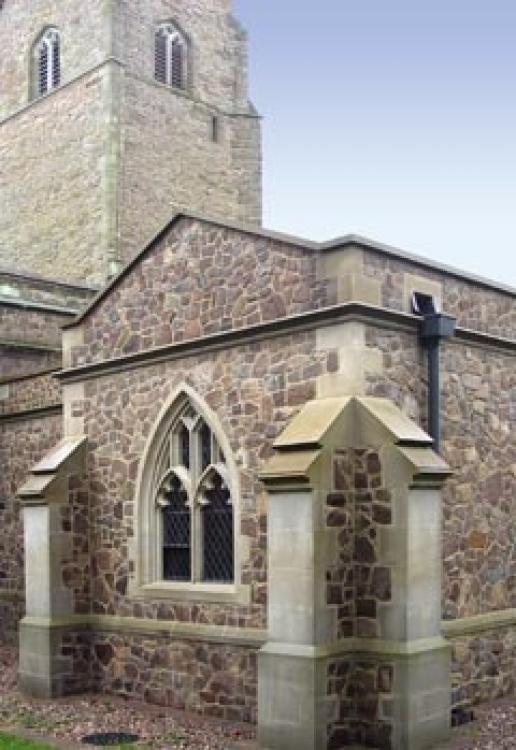 The Heritage Lottery Fund (HLF) and English Heritage have allocated more than £15.7million to support urgent repair work to 153 Grade I and II* listed places of worship across England.
The grants will be awarded under the organisations' joint Repair Grants for Places of Worship scheme.
Since the fund was started in 2002, almost £140million of grants have been awarded to more than 1,500 Grade I and II* historic places of worship through the joint scheme, which is the largest single source of funds available to help congregations care for historic churches, chapels, synagogues and other historic places of worship.
Despite the challenging economic climate, HLF and English Heritage have been able to maintain the planned level of funding and support, and thanks to an extra £9million from the Heritage Lottery Fund have maintained the value of the total grants budget of £25million for 2010-11 (the difference will be made available to Grade II places of worship).
HLF says it will continue its increased level of support in future years. This means that, despite English Heritage having to withdraw most of its contribution for new awards from now on, the scheme can continue in its current form. There will be no reduction in expert advice English Heritage staff and local support officers give to congregations all over the country.
Places of worship getting grants for urgent repairs this year include:
St Wilfrid's, Halton in Leeds, an Arts and Crafts church built as recently as 1937-39, receiving £498,000 for repairs to roofs and windows
St Michael and All Angels, Haworth in Yorkshire, the Brontë family's church, receiving £115,000 towards reroofing the south nave, side aisle and tower
Church of St Augustine in Ramsgate, Kent, a church designed by AWG Pugin receiving £110,000 for repairs to the roof, the chancel and electrics
Church of St Catherine, Hoarwithy, Herefordshire, a rare example of a church built in the Italian Romanesque and semi-Byzantine style receiving £80,000 to repair the tower, stonework and floors
Dr Simon Thurley, Chief Executive of English Heritage, said: "Thanks to the generosity of the Heritage Lottery Fund, and ultimately, therefore. of Lottery players, our historic places of worship in direct need still have the vital safety net of the Repair Grants scheme.
"Without it, many brave but struggling congregations would be faced with watching their beloved churches and chapels falling into ruin.
"Instead, the combination of Heritage Lottery Fund money and English Heritage advice is seeing these wonderful buildings revived and restored and becoming ever more central to their communities as places of prayer and celebration and as a hub for local services."
Carole Souter, Chief Executive of the HLF, said: "Historic places of worship are one of our most treasured cultural assets. They occupy a unique position at the heart of communities up and down the country, and are a focus for so many civil and social activities in addition to their central purpose as a place for prayer and contemplation.
"Places of worship are one of the most instantly recognisable features of our cultural landscape, and they continue to inspire people to get involved with and learn about their shared history. This is at the very core of what the Heritage Lottery Fund wants to achieve and the reason we have substantially increased our investment to the programme."