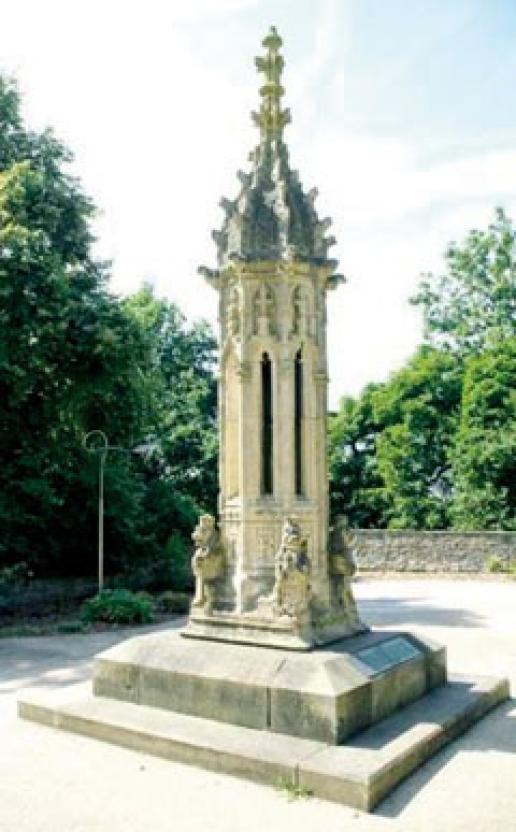 Clitheroe Civic Society is spearheading an urgent project to see the historic Palace of Westminster Pinnacle in the Lancashire town's castle grounds repaired by Heritage Conservation Restoration Ltd in Ashton-under-Lyne, which was established only this year although its Directors and Project Administrator are familiar in conservation circles.
The pinnacle, which is from the Houses of Parliament, was donated to the town by its then MP, Sir William Brass, in 1937 to commemorate the Coronation of King George VI. Sir William acquired the pinnacle from the Parliamentary Estates Department while repair works were being carried out. A number of the pinnacles were being replaced because their stonework had suffered in London's polluted atmosphere. Some of the stone was replaced using Clipsham stone (see Barry Hunt's article on Great British Stone in the May issue of NSS).
What is now known as the 'Clitheroe Pinnacle' had been a part of the 'new' Palace of Westminster, rebuilt following the fire of 1834. Two of England's greatest Gothic Revival architects, Sir Charles Barry and Nicolas Pugin, were behind that rebuilding.
Obtaining the pinnacle was significant for a small East Lancashire market town and the Clitheroe Civic Society wishes to ensure it remains in place for future generations to enjoy. And just as Parliament was repaired with Clipsham, so Clitheroe wants to use Clipsham stone for the repair of its pinnacle, which is suffering from the effects of rusting internal metalwork.
The monument is sited in the grounds of the Borough's War Memorial Gardens at Clitheroe Castle. Clitheroe Town Council has already made a generous donation towards the cost of the project from the Mayor's Fund and a private donation has added to the fund, giving the Civic Society hope that the work can be finished before the end of this year.