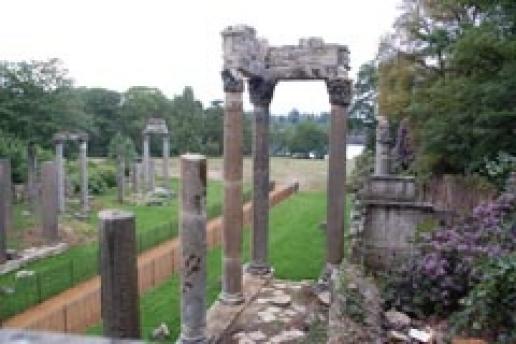 The Leptis Magna Roman ruins were given to George IV by the Bashaw of Tripoli in the early 19th century. They were erected in Windsor Great Park but laid flat during World War II to protect them. They have now been reinstated by London stone and conservation specialists PAYE.
The picture above was taken earlier this month (July) after the last piece of entablature had been installed.
The stones used by the Romans were Egyptian granite, Italian marble, and Libyan and Turkish limestones. PAYE say it was a complex conservation project requiring a crane, an archaeologist and the ability to refix 8m high stone columns.