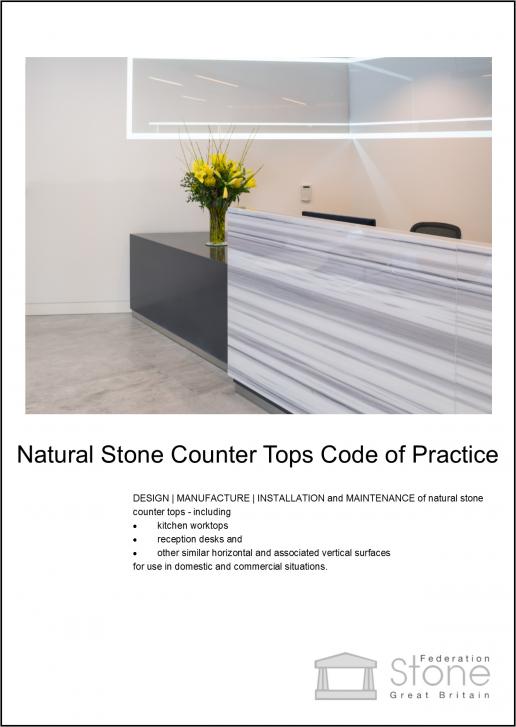 The new Natural Stone Counter Tops Code of Practice is now available.
Stone Federation Great Britain has published an update of its Natural Stone Counter Tops Code of Practice.
It is an important resource for those who supply, install or advise on natural stone counter tops, but Stone Federation will only sell it to its members – another good reason to join the Federation.
The Code of Practice gives guidance on the design, manufacture and installation of natural stone for use as counter tops, kitchen worktops, reception desks and other similar horizontal and associated vertical surfaces for domestic and commercial use.
It includes guidance on the appropriate selection of stone and also deals with the requirements of the support method for the stone.
The usual price for this publication is £25 for members, but to celebrate the launch of this updated version it is now available for just £15 – but only until the end of the week. The cut-off date for this offer is Friday 16 September.
To order copies, email [email protected].