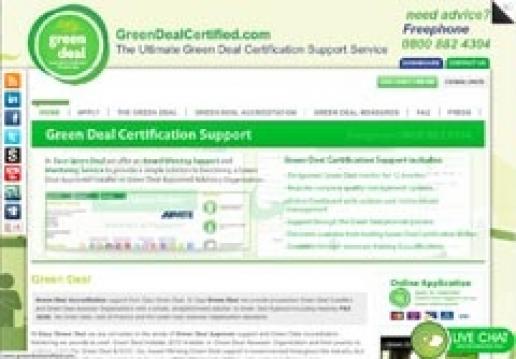 Two new websites have been launched to help tradespeople become accredited for Green Deal work and householders find companies to carry out their Green Deal work. They are called 'Green Deal Certified' and 'Green Deal Directory'.
Since the launch of Green Deal on 1 October last year, about 8,000 households have embraced the Green Deal scheme as a chance to clamp down on rising energy bills. Nearly £70million has been allocated for the schemes through the eco brokerage scheme.
The scheme allows householders and business owners to make energy saving improvements to their properties without having to pay all the costs up front. The idea is that the price of the work will be offset against savings in fuel bills and the savings will be used to pay for the work over time– although contractors do not have to wait to be paid.
Stone companies can become accredited to carry out Green Deal work but you do have to complete the assessment schedule, which can be a bit daunting. Many small companies wanting to become Green Deal providers, assessors and installers simply don't have the time or skills to complete the process.
With a fast track approach to Green Deal accreditation, the new Green Deal Certified website solves this problem by offering would-be Green Deal suppliers a quick and easy way to complete the paperwork and gain the necessary official approval.
This empowers local experts to offer energy saving services under the Green Deal scheme much quicker than has previously been the case, giving SMEs a much needed boost at the same time as helping more customers access the energy saving improvements they need.
Along with the 'Green Deal Certified' site there is the 'Green Deal Directory' to help consumers find local Green Deal companies. The site helps serve the growing public demand for the Green Deal making it easy for users to locate their nearest certified Green Deal assessors and installers.
Steve Witt, who has launched the new websites, says: "The Green Deal Scheme is fantastic but for the consumer it's still very difficult to get information or find local companies to provide the services. We wanted to create a simple website which answered all questions and gave you instant access to ALL local suppliers."
To find out more, visit www.greendealcertified.com and www.greendeal-directory.co.uk