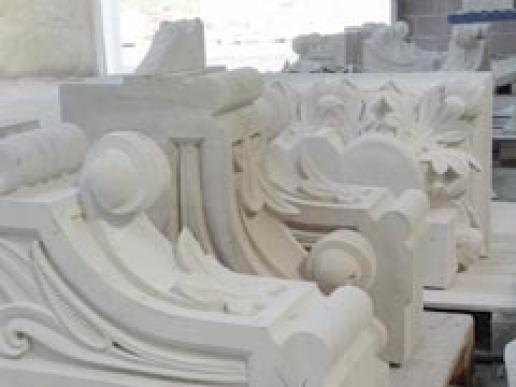 The European Commission has launched a public consultation on the protection of geographical identification for products such as Portland limestone, Welsh slate, Cotswold limestone and Yorkstone (well, perhaps not Yorkstone). It would make it illegal in the EU to apply these names to man-made products and imports from outside the geographical areas.
So far, geographical identification (GI) protection has only applied to agricultural products – Champagne, Melton Mowbray pork pies, Parma Ham, Parmesan cheese and so on – but the European Commission has published a Green Paper (a consultation document) on a possible extension of GI protection to non-agricultural products.
In today's globalised world, consumers are looking for ways to identify authentic, original products, and expect the quality and specific features advertised actually to correspond to reality.
A GI identifies goods as originating from a country, region or locality where a particular quality, reputation or other characteristic of the product is linked to its geographical origin. Non-agricultural products do not to date enjoy unitary GI protection at EU level beyond national laws.
Michel Barnier, the European Commission Vice-President for Internal Market & Services, said at the publication of the Green Paper: "The European Union is rich in products based on traditional knowledge and production methods, which are often rooted in the cultural and social heritage of a particular geographical location, from Bohemian crystal and Scottish tartans to Carrara marble to Tapisserie d'Aubusson.
"These products form not only part of Europe's knowledge and skills, but they also have a considerable economic potential, which we may not be exploiting fully.
"Extending EU-wide GI protection to such products might bring considerable potential benefits to SMEs (small and medium-szed enterprises) and European regions. This could help preserve our unique and diverse heritage while making a significant contribution to European jobs and growth."
The Green Paper consists of two parts. The first part asks about the current means of protection provided at national and EU level and the potential economic, social and cultural benefits that could be achieved by improved GI protection in the EU.
The second part includes more technical questions to seek the views of interested parties on possible options for EU-level GI protection for non-agricultural products. The possible objectives for any new measures range from fulfilling the minimum requirements on GI protection set up by the Agreement on Trade-related Aspects of Intellectual Property Rights (TRIPS) to providing additional criteria for protection such as those included in EU legislation on agricultural GIs.
All interested stakeholders – from consumers to producers, and distributors to local authorities – are invited to send their comments and suggestions by 28 October. The Commission will publish the outcome of the consultation and will take it into account when considering if further action is appropriate at EU level.
The Green Paper comes as a result of an external study on GI protection for non-agricultural products in the internal market commissioned in 2012. Its results, published in March last year, show that the existing legal instruments available to producers at national and European level are insufficient.
For more information, and to participate in the consultation, click here.