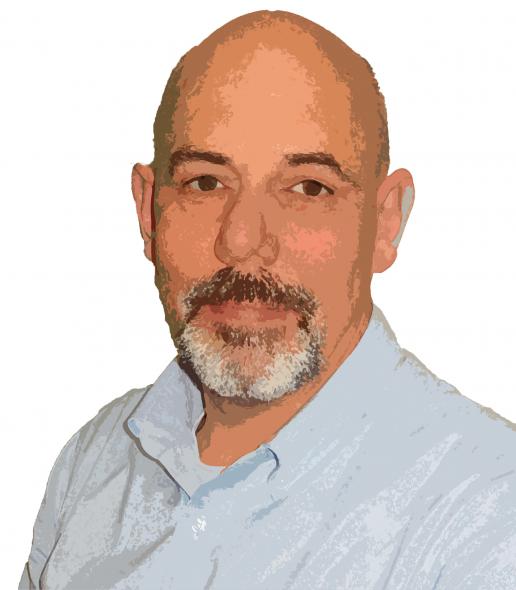 Robert Merry comments on his month in the stone industry.
Robert Merry is an independent stone consultant and project manager who ran his own company for 17 years. He also acts as an expert witness.
I went to Wiltshire to meet a man about a stone yard. It had lain unused for five years. Brambles and ivy had clearly overgrown the remnants of stock, although for the most part these had been cleared when I arrived. Revealed were slabs, small blocks and kerbs of York stone. In one corner, pallets of York stone off cuts. In another, reclaimed Cornish granite kerb stones and troughs.
There were Portuguese granite kerbs, Indian sandstone and some unidentifiable small rocks. My host thought these were possibly Pennant. I couldn't tell.
In a lean-to on one side of this one-acre site there were boxes of cut tiles: Caliza Capri, Bianco Cascais, Jerusalem Gold, Atlantic Blue Limestone, Crema Marfil, more Indian sandstone.
It was muddy underfoot, having rained the night before. It didn't take long for the clods to build up on my boots. But the ground was solid under the top soil. Years of crushed off-cuts no doubt.
There was a shed with two old saws, one at each end. A small block cutter and a bridge saw. In the middle, an ancient edge polishing machine.
It transpired that much of the yard had been used to store reclaimed stone form the streets of northern towns. 
The previous operator used to travel 'up North' in a large lorry at the request of the local authorities to clear streets and make way for new roads. 
The reclaimed cobbles and setts became popular with the architectural landscape professionals and there were tales of whole lorry loads sold on spec before they had even left the M5 on the journey home. 
Names were mentioned – men I knew – who had worked in the yard at its beginnings. Men who'd gone on to form their own successful companies.
My client, who confessed to being new to the industry, asked me if I thought anyone made money working in the stone industry? 
I thought…
In my own experience I have seen companies go, re-emerge and go again. Too many to mention. They would probably persuade me the answer should be no – at least in the supply and fabrication end of our business.
But there are others… many others – Szerelmey, PAYE Stone, Marmi, New Image, Mega Marble, stoneCIRCLE – who have been successful over long periods. Many stone suppliers / wholesalers also thrive. Likewise machinery sellers and the numerous support companies that provide tooling and any amount of chemical sealers and cleaners.
We are so fractured as an industry now. There is fierce competition from the web. Prices are more transparent. It feels like a crowded market place in all parts of the stone industry.
So my answer was all the above – I talk too much and 'simple' was never my strong suit. 
But it needed explaining, I thought. It felt like a duty. It looks fantastic from the outside – buying from exotic locations around the world, good margins, supplying something beautiful. But from the inside…
From the inside it seems full of natural flaws, pitfalls, complaining customers and bad debt. 
Well, some of the time.
Go to the top of the market, I advised. Reach for the highest echelon. And try to stay there with quality service and materials. Keep overheads low and margins high. 
But whatever you decide to do with this reclaimed yard, with its piles of stone and machinery from long before anyone had heard of Industry 4.0… whatever you decide to do with it, enjoy it. 
It might not last. But then again…
Robert Merry, MCIOB, is an independent Stone Consultant and Project Manager who previously ran his own stone company for 17 years. He is also an expert witness in disputes regarding stone and stone contracts. Tel: 0207 502 6353 / 07771 997621.

[email protected]