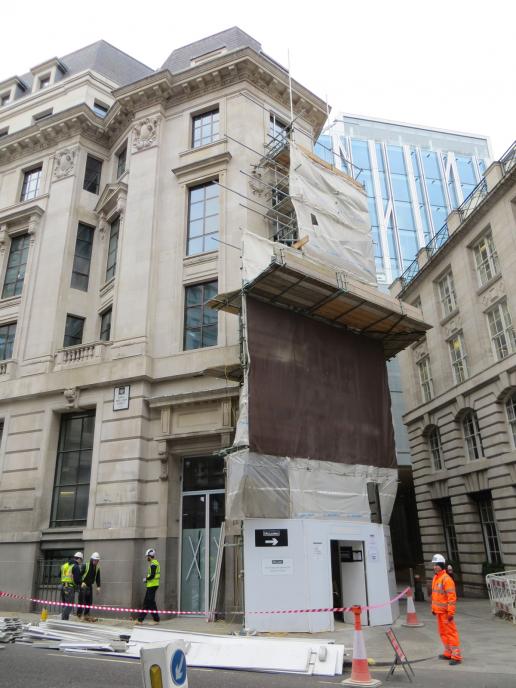 In London, 28% of people in construction come from other parts of Europe.
The Office for National Statistics (ONS) has come up with some figures on the impact of labour from overseas on the construction industry in the UK. It says that 35% of workers in London come from abroad, 28% from other European Union (EU) countries.
That conflicts with builder Berkeley's claim in its results, published the same day (19 June), that more than half the workers on London's construction sites are from elsewhere in the EU.
The ONS report says:
In London, 28% of construction workers are from the other 27 EU countries and 7% are from other countries outside the EU. This compares with 13% who are EU27 nationals and 10% foreigners from non-EU countries for all other industries in London (excluding construction).
Estimates from the Annual Population Survey show that an average of 2.2million people worked in the construction industry in the whole of the UK between 2014 and 2016, accounting for 7% of workers across all industries in the UK.
7% of workers in the construction industry in the UK as a whole are EU27 nationals and 3% are non-EU foreigners – compared with all other industries in the UK (excluding construction) at 6% EU27 nationals and 4% non-EU foreigners.
Of the 165,000 EU27 nationals working in construction, it is estimated 71% are from the old Eastern European countries and 10% are Irish.
The construction workforce is ageing. There was a 13% increase to 47% in the number of workers aged 45 and over in the construction industry between 1991 and 2011, but non-UK nationals are younger (only 18% are aged 45 and older).
41% of those in construction were self-employed between 2014 and 2016. Eastern Europeans were more likely to be self-employed (63%, or 66% of those from Bulgaria and Romania). Of other nationalities, 39% were self-employed.
33% of the resident non-UK nationals who work in construction occupations in the UK work as general labourers.
The ONS says the construction sector is flexible but fragmented, which makes gathering data on the workforce intrinsically difficult. It says further work is needed to build a comprehensive evidence base of the skills and skill gaps within the industry.