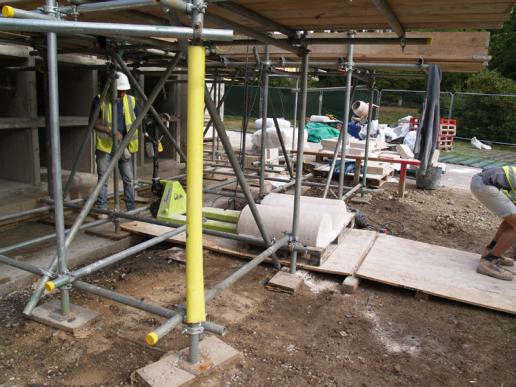 Praise from the Secretary of State for the construction industry that continues to work. But don't forget to keep at least 2metres apart.
Alok Sharma, Secretary of State at the Department for Business, Energy & Industrial Strategy, has written to the construction industry in general today (31 March) praising it for continuing to work, which he says is in line with the Chief Medical Officer's advice.
He writes: "My heartfelt and personal thanks for everything that each and every one of you is doing to support our joint national effort. The Government has advised that, wherever possible, people should work at home. However, we know that for many people working in construction their job requires them to travel to their place of work, and they can continue to do so. This is consistent with the Chief Medical Officer's advice."
He mentions the 'site operating procedures' (SOP) published by the Construction Leadership Council, which he says aligns with the latest guidance from Public Health England. He adds: "As this health guidance updates, the SOP will reflect any changes." (click here to download the SOP).
The Secretary of State concludes: "You are making a hugely valued and critical contribution to the resilience of our Nation and I salute you for the enormous efforts you are individually undertaking to support the UK economy."
The letter from Alok Sharma can be downloaded below.
There is also a toolbox talk that has been produced by training leaders CITB that you might find useful (click here to download it).