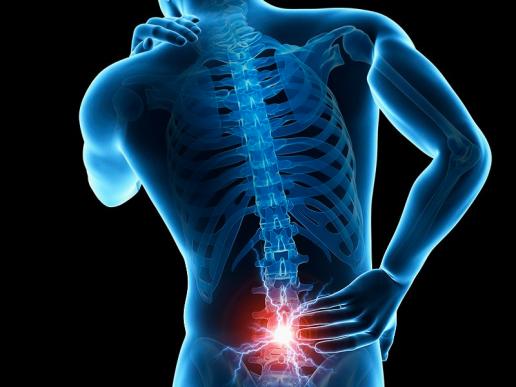 Musculoskeletal problems are still a major cause of lost work days.
The number of days people are taking off for sickness has almost halved since 1993, when records began, according to the latest figures from the Office for National Statistics (ONS).
The improvement is greater in the private sector than the public sector and among small construction groups (up to 25 people) the public sector takes off 13.3 days a year (5.7% of working days lost) while the private sector takes off an average of 2.2 days a year (0.8% of working time lost).
Across all industries, the number of days taken off in a year has fallen from an average of 7.2 days per employee in 1993 to 4.1 days in 2017. Between 2008 and 2017, sickness absence rates fell by 79% and now account for 1.9% of total working hours. 
In the private sector overall, sickness rates have decreased by 80% to account for 1.7% of working hours, whereas in the public sector they have fallen by 74% to account for 2.6% of the working time.
Workers in large organisations (500 or more employees) have the highest rate of sickness absence at 2.3%, compared with a rate of 1.6% for workers in organisations that employ fewer than 25 people.
More than a quarter (26.2%) of days lost through sickness in 2017 were attributed to minor illnesses such as coughs and colds. This added up to 34.3million work days lost in the year.
Musculoskeletal problems (back and joint pain) were blamed for sickness absence for 20.8% of 50- to 64-year-olds and 18.7% of 35- to 49-year-olds.
Among younger people (25 to 34) there was a 33% increase in the amount of time taken off for mental health conditions (often stress). This has risen from 7.2% of working days in this age group in 2009 to 9.6% in 2017.
ONS has created a calculator that enables you to compare sickness rates by industry, sector and size against the national average - click here to go to it.