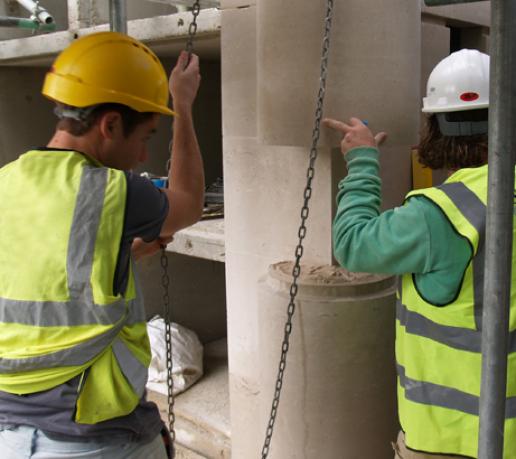 Construction output fell 3% in February.
The Office for National Statistics (ONS) says it has anecdotal evidence that snow contributed to a 3% fall in construction output in February compared with the same month a year earlier - the biggest fall since March 2013.
It says the evidence comes from a small number of survey respondents, but the adverse weather conditions across Great Britain could potentially have contributed to the decline in construction output, although it is difficult to quantify the exact impact on the industry.
Output continued its recent decline on every measure. In the three-month rolling comparison, it fell by 0.8% in February, driven by the continued decline in repair & maintenance, which fell 2.6%.
Compared with January, output in February was down 1.6%, with a significant 9.4% decrease in infrastructure new work.