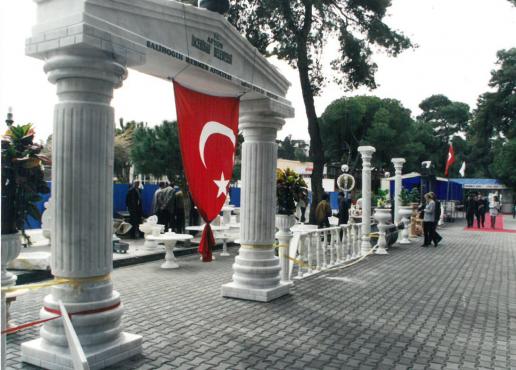 Turkish stone exports grew last year after China and India lifted import taxes and quotas.
With China and India both having eased restrictions on imports, Turkey's stone exports grew to more than US$2billion in 2017, reports the Turkish newspaper Daily Sabah, quoting the Aegean Exporters' Association.
Both China and India removed taxes on stone imports and dropped quota restrictions.
Following the move by China in the fourth quarter of 2016, after almost three years, Turkish stone sales grew from $729million in 2016 to nearly $945million in 2017 – an increase of almost 30%.
The growth of exports to India was even greater (54%), although the value was less at $295million. Saudi Arabia was Turkey's third largest market, valued at $105million.
Mevlüt Kaya, chairman of the Aegean Mineral Exporters' Association, told Daily Sabah that in 2018 "We believe that we can easily surpass $2.5billion in natural stone exports, a record in the sector."