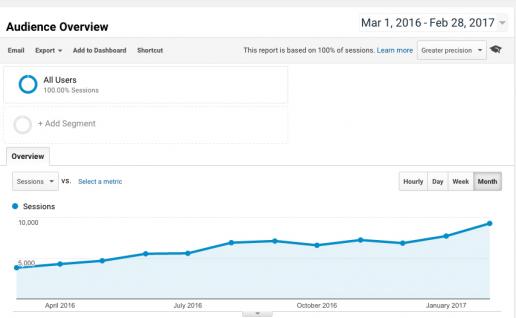 In the past 12 months, visits to this website have more than doubled.
It was just a year ago that this website was relaunched as a responsive upgrade of the old naturalstonespecialist.com website. In that year, visits to the website have considerably more than doubled, so we presume you like the changes.
The website is owned and administerd by Natural Stone Specialist magazine. It was relaunched in February last year because websites need a new look now and again to keep them fresh and because more and more people were visiting the site on smartphones and tablets – mobile devices have overtaken desktop and laptop computers as the most common way of accessing the internet. Websites should be 'responsive' in order to be more accessible to the smaller screens of mobile devices, and the relaunch of this site saw it go responsive.
According to Google Analytics, the number of unique users of this website has steadily increased over the year (by 171%) reaching 8,631 in the past month, with around 25% coming back more than once. There were 10,066 visits to the site – an increase of 141% compared with February last year. And visitors often look at more than one page, so there were 20,008 page views, bringing the total for the year to the end of February up to 171,904.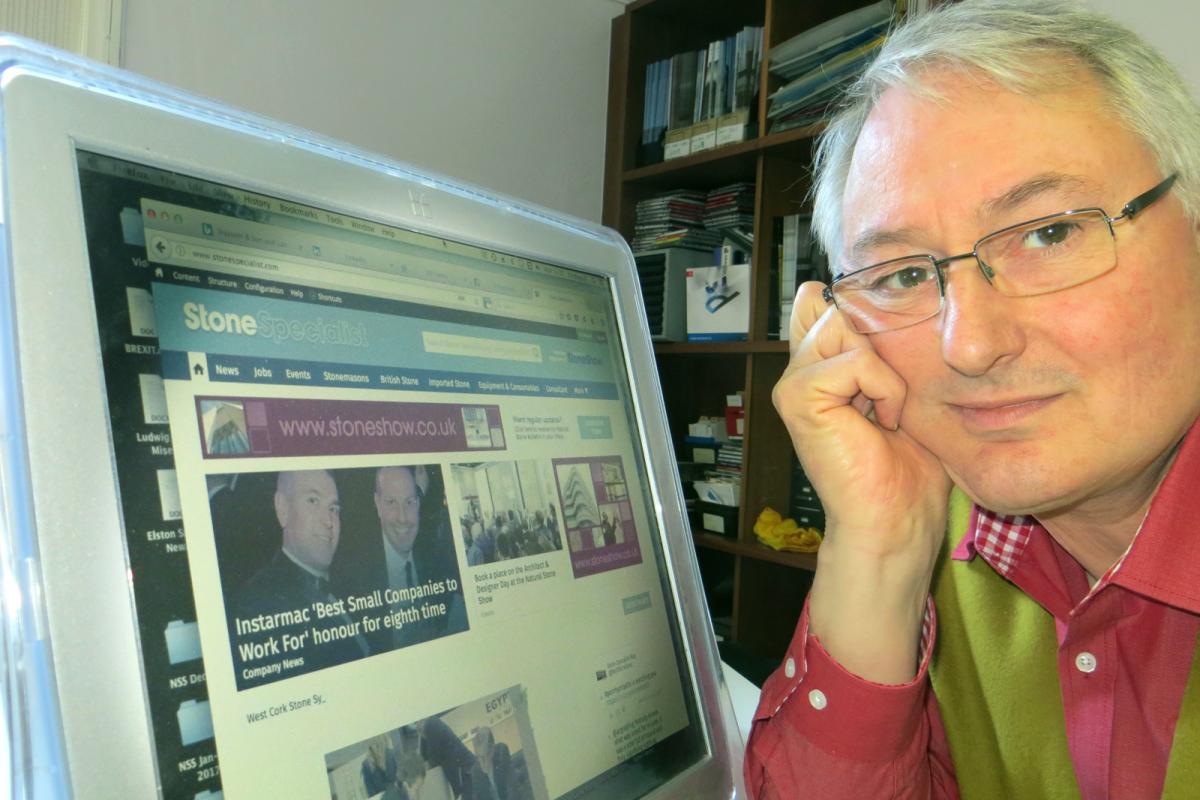 The website is updated daily, but if you do not want to keep checking it, you can sign up to the Natural Stone Bulletin to have the headlines delivered to your InBox periodically, so you can take your pick about which stories you choose to go to in order to read in full. Click here to sign up for the Bulletin. It's free.
If you have a product or service you want to tell the stone industry in the UK and Ireland about, this website and the Natural Stone Specialist magazine provide an excellent combination of media to get that message out. To see the advertising opportunities available, click here.
And the Editor of the magazine and the website, Eric Bignell, is always happy to hear from readers. If you have some news you would like to be included, or if you would like to comment on news in the industry, email Eric on [email protected].