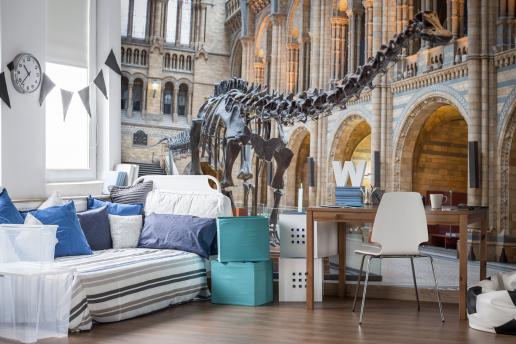 How would you like Dippy on the wall of your office or at home?
The famous diplodocus dinosaur fossil in Hintze Hall at the Natural History Museum in London has been replaced by the skeleton of a Blue Whale (which is bigger than the dinosaur was).
'Dippy', as the fossil is affectionately known, is going on tour around the country next year. But if you would like to have a picture of Dippy in Hintze Hall somewhere in your office or house, you can. A made-to-measure wall mural company called Wallsauce.com has partnered with the Natural History Museum to produce a wallpaper collection that includes Dippy in Hintze Hall.
There are 21 designs in this collection (another is pictured below) featuring content from dinosaur exhibitions dating back as far as the 1800s. There is other imagery from the famous Hintze Hall and dinosaur pattern prints, as well as Dippy. The wall murals are intended to bring a sense of culture, history and education to any room and cater for all age groups and tastes.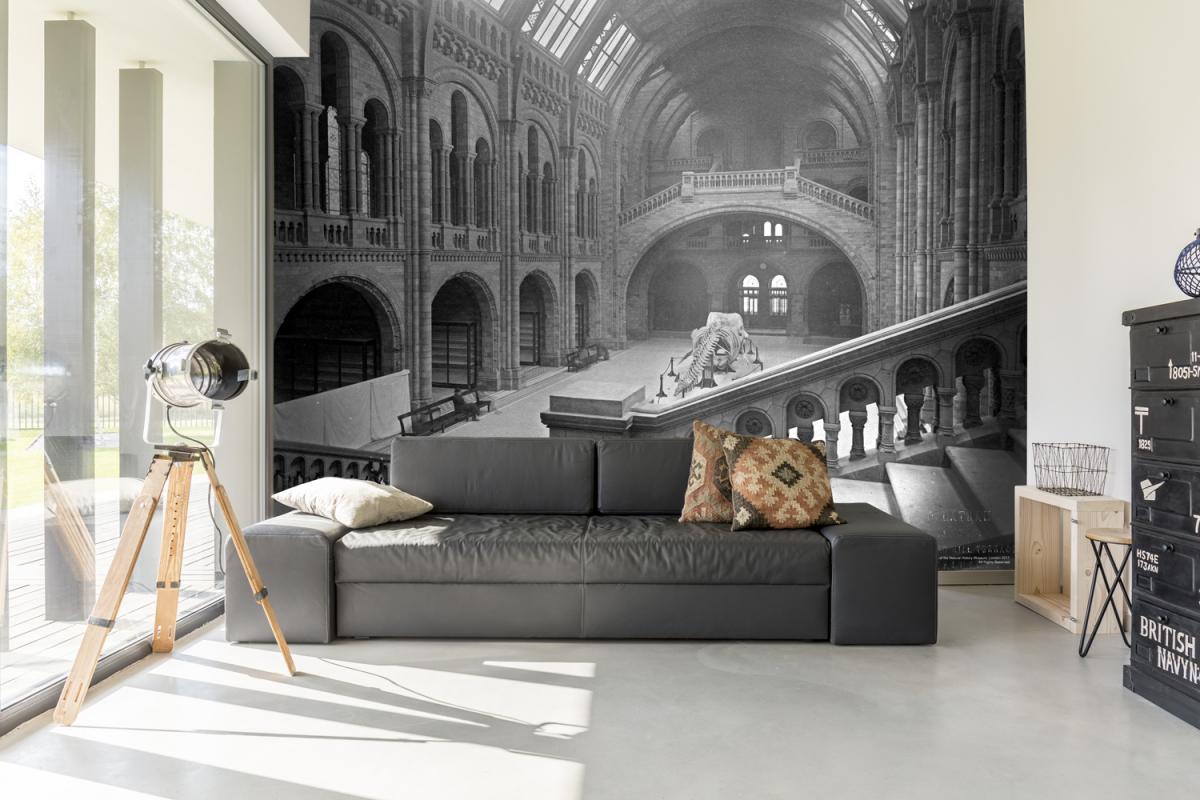 Wallsauce.com creates made-to-measure wall murals for homes and businesses worldwide. Its collections include photo wallpaper, fine art murals and designer collections from leading artists and photographers. They are supplied in panels and applied in a similar way to wallpaper.
Rachel Kenny, Head of Design at Wallsauce.com says: "The collection is a very exciting addition to Wallsauce.com and we are delighted to be working with the Natural History Museum. We have been able to create a diverse range of designs suitable for all interior tastes and requirements. The collection can be enjoyed by everyone, from children who are in love with dinosaurs all the way up to adults who appreciate beautiful imagery and culture. We believe that every person will be able to find a mural from the collection for themselves."
Interested? The Wallsauce.com Natural History Museum collection starts at £30 per square metre. It is available on three different materials. To view the collection, visit Wallsauce.com.
The same company does some 'stone' wallpaper, as well (pictured below).