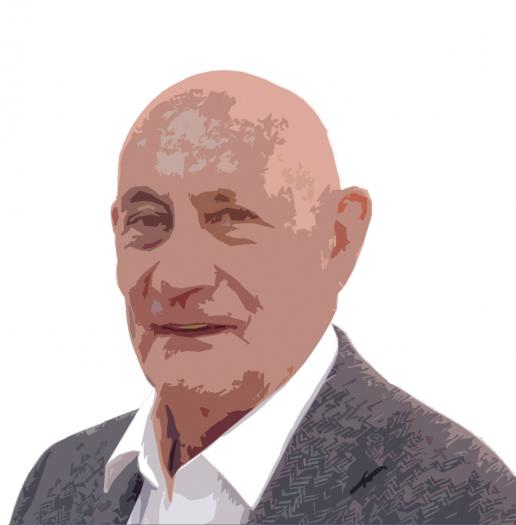 David Francis discusses issues affecting memorial masons.
David Francis is a hands-on mason who has specialised for many years on the memorial side of the stone industry. If you have an issue regarding any aspect of memorial masonry, David is happy to help. Send your questions or comments to David at [email protected].
Risk assessment is something we do all the time, often without even thinking about it. We do it every time we cross a road. We look to see if anything is amiss and if there is we take the appropriate avoiding action. Our day to day living has taught us how to avoid danger and we have reflexes that alert us to movement, sometimes saving us from having an accident.
Our deliberations in reviewing BS 8415 on the fixing of memorials at British Standards Institution this year have got as far as memorial safety. This is all about risk and ways risks might be reduced, not least by the fixing systems used. We are trying to help save people from having an accident in a cemetery.
Cemeteries are exceptionally safe places, especially when compared with the road outside, or your workshop, or even your home.
We have reviewed the advice in the existing standard and removed some unnecessary wording, but the general advice in the revised standard when it goes out for consultation later this year will be little altered.
The question we must ask ourselves is: do we apply the same thorough examination to the rest of our work?
The reason I flag this up is that insurance companies are now asking for written risk assessments if an accident occurs – and if you think you might write a risk assessment only after an accident has occurred, the £550,000 fine with £166,217.86 costs imposed on a company that tried that at the end of last year might dissuade you (see bit.ly/post-dated). Insurance companies (and HSE and/or police if they are involved) want to know the written risk assessment was read by the operative and when, so it should be signed and dated by the operative to show the danger was pointed out to them.
Recently I read that on a building site a carpenter fell to his death when the plank he had placed over a stair well broke under his weight as he walked over it. The plank had been partially sawn through and it was accepted the carpenter had most probably sawn it himself as he was the only person on site with a saw.
Nevertheless, the employer and site foreman were found guilty of manslaughter because they were held responsible for the site (see bit.ly/plank-death). This might seem harsh, but it shows how legal liability works when the courts get involved.
That's why we need to look at everything we do when we fix memorials, from getting to the grave site over bumpy ground to making sure the memorial is secure.
There are hazards in the workshop, too. Apart from machines, tools and chemicals, there are often electrical leads, air lines and other potential trip hazards.
The problem is, we forget the dangers involved in our day-to-day actions because we automatically do them without consciously thinking about them – such as moving materials or loading a vehicle.
We must take care of ourselves, those we work with and customers who visit. If someone walks into your yard or workshop, you are responsible for their safety.
David Francis is a hands-on mason who ran a craft-based business in South London for many years. He moved out of London in the 1990s and since then has been concentrating on memorial masonry, being Technical Advisor and Trainer for the National Association of Memorial Masons (NAMM) for several years, writing training manuals and City & Guild Qualifications. He has now left NAMM but would like to continue to advise and assist masons to help and improve skills in the sector.