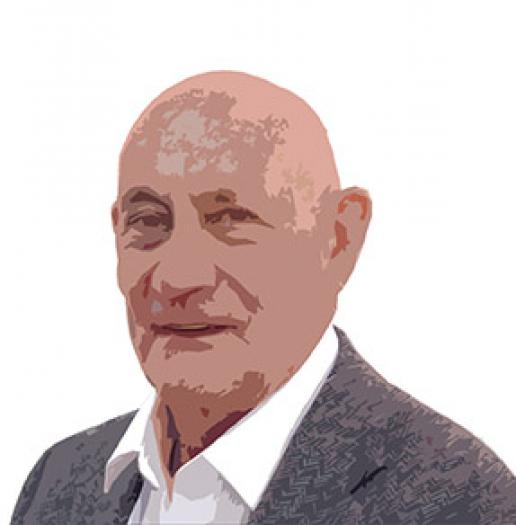 David Francis discusses memorial safety.
David Francis is a hands-on mason who has specialised for many years on the memorial side of the stone industry. If you have an issue regarding any aspect of memorial masonry, David is happy to help. Send your questions or comments to David at [email protected]
The Ministry of Justice (MoJ) issued guidance on cemetery safety in January 2009 telling local authorities to stop pushing over memorials and strapping them up to stakes. It said safety concerns should be commensurate with the risks. If you still haven't seen the guidance, it can be downloaded from bit.ly/cemetery-safety.
Since the guidance was issued there have been few injuries or incidents reported.
That does not mean cemeteries cannot be dangerous places. In May 2015 an eight-year-old boy was killed when part of a monument fell on him while he was playing with two friends in Caigton Cemetery, Glasgow (see bit.ly/NSSreport). Last year a fatal accident inquiry was held to establish if the current guidance had been followed and if it could prevent further incidents. We await the outcome of that enquiry.
Following the tragedy, Carlisle City Council Bereavement Services commissioned an inspection of the memorials in its Stanwix Cemetery in February 2016. It was carried out by Swan & Sons, whose senior partner has written a report that is on the Stone Specialist website (see bit.ly/Caigton-report). I was invited to take part in the exercise to evaluate the test procedures and offer any extra guidance which might be helpful.
The Council supplied a comprehensive database of the memorials in the cemetery compiled by its Bereavement Services and a plan of the cemetery. The contractor was required to provide a risk assessment, method statement and evidence of its qualifications to carry out the task, as well as public liability and indemnity insurance.
The specification was to test all memorials of 1.5m and above, in accordance with the Ministry of Justice guidelines. However, the contractor suggested testing all memorials in the older sections of the cemetery and those of 1m and above in other sections. A short report was written on the condition of each one tested and a photograph taken. It was then marked with a 30mm disc, green if it was safe and red if it wasn't. Any memorials posing a high risk would be laid flat until they could be safely repaired.
The memorials at Stanwix range from a 3.5m high obelisk and other substantial monuments to smaller lawn memorials. Some of the older memorials and even some of the more modern memorials have sloped towards the grave spaces. A few are beginning to lean away from the grave area. Any lean of more than five degrees in any direction was recorded.
There were 559 memorials inspected and tested; 75 were unsafe; two were of immediate high risk and were laid flat.
The contractor was then tasked with making the memorials safe and reinstating the two that had been laid flat. To avoid risks of injury, a minimum of two people were involved at all times.
I was pleased to witness the procedure and see that the Ministry of Justice guidance is fit for purpose. The memorials were tested without causing unnecessary distress to bereaved families and others who value the great historical and environmental heritage of our cemeteries.
Carlisle City Council deserves praise for the effort it has put into transferring its old burial records on to a modern database, which it has also now done for other cemeteries in the city. It has commissioned further inspections for its Upperby and St John's cemeteries and is considering it for the main Carlisle cemetery.
Burial authorities should take heed of the accident in Glasgow and ensure they carefully implement the Ministry guidance. Carlisle City Council has demonstrated that it can be done and the risk removed almost completely without the need to level every memorial and monument.
David Francis is a hands-on mason who ran a craft-based business in South London for many years. He moved out of London in the 1990s and since then has been concentrating on memorial masonry, being Technical Advisor and Trainer for the National Association of Memorial Masons (NAMM) for several years, writing training manuals and City & Guild Qualifications. He has now left NAMM but would like to continue to advise and assist masons to help and improve skills in the sector.