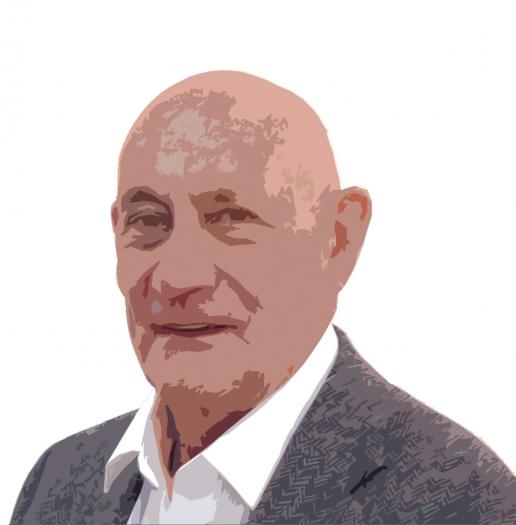 David Francis: "A memorial is a record; a commemoration of a life. It is not just a monolith without meaning."
I received an email this month from a stonemason and carver of 33 years in the United States who had read this column online on the Stone Specialist website.
He said he had been renovating and in some cases re-carving inscriptions on gravestones in a local burial ground, choosing only stones that are in suitable condition for such work to be performed .
He told me: "I am not altering the original carver's style of lettering or design, just simply bringing back to life what is already there.
"I have a lot of support from the community and the families whose stones I have worked on.
"But the problem I now face is a conservator who would like to ban the practice. He claims that stones should be untouched and even the slightest touching up of a stone will destroy its significance."
The mason who emailed was aware I was in the UK but was interested to know what I thought as a fellow mason.
He attached pictures showing his work, which was sympathetic to the original inscriptions and in keeping with the stones.
I sympathise with his predicament and could only reply to him (as I did) citing my own experience.
As far as I'm concerned, if a memorial is just left to rot then it has no use. A memorial is a record; a commemoration of a life. It is not just a monolith without meaning. It is not like stone on an ancient building, where it might be desirable from a conservation perspective to leave the original fabric undisturbed as long as it presents no danger and does not compromise the integrity of the building.
With a memorial, a family has erected the stone in memory of someone from that family and the details recorded on the stone are part of that family's history. If the details are lost by erosion, this is not conservation. I believe all original details should be retained – and enhanced if necessary.
A burial ground, although it might be privately owned, is a community resource and should be available to be used by old and young.
In the UK, school children are often taken round cemeteries as part of their history lessons and as a way of teaching them to respect the past (and, hopefully, the cemeteries).
I once wrote a guide on this subject (and others) to be given to the 'Friends of Cemeteries' groups.
I pointed out in that guide that some older memorials need to be preserved for historic or sentimental reasons. These memorials, because of condition or the thickness of the material, might need special care and skill to repair. Specialist conservation skills could be required.
If a memorial is 'Listed' by Historic England (previously English Heritage) it is protected. It might be listed because of who is buried in the grave. If that is the case, it can be possible, after obtaining the necessary approvals, to construct and install a replacement monument. Any work carried out on Listed monuments must be recorded in detail and should under no circumstances be carried out without first obtaining the approval of all concerned.
The question of who Listed the memorial is important. It is not always a national body such as Historic England but can also be a Local Authority or History Society. Often the owners of the memorial have no knowledge of the Listing. If they do not, the Listing Authority must deal with the grave owners, who might well still have a right of burial in the plot. Authorities will find it extremely difficult to override this right.
If the material the memorial is constructed from has deteriorated or eroded beyond normal repair, some strengthening or support may be necessary. If the material that remains is thin, a carefully disguised support may extend its life.
There are many interventions that can help extend the life of a memorial. They are worth doing where someone cares enough to want to do them.
David Francis is a hands-on mason who ran a craft-based business in South London for many years. He moved out of London in the 1990s and since then has been concentrating on memorial masonry, being Technical Advisor and Trainer for the National Association of Memorial Masons (NAMM) for several years, writing training manuals and City & Guild Qualifications. He has now left NAMM but would like to continue to advise and assist masons to help and improve skills in the sector.